In the world of fashion, versatility is the spice of life—and the evolving craftsmanship of exotic leather cowboy boots has brought an unprecedented zest to our wardrobes.
With the intricate textures and varied hues of leathers sourced from across the globe, the styling possibilities have expanded far beyond the traditional frontiers.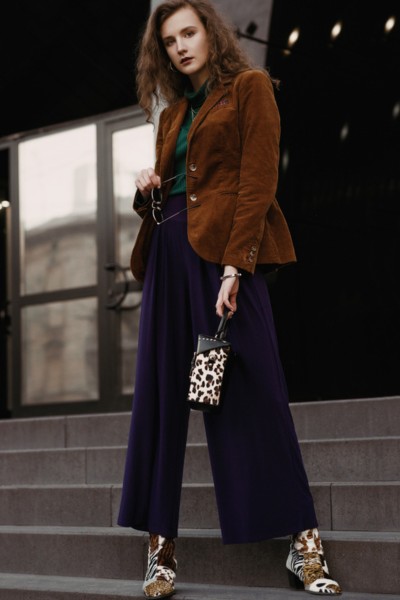 No longer just the hallmark of the rugged outdoorsman, today's cowboy boots boast a wide array of exotic materials that are paving the way for a diverse range of outfit pairings.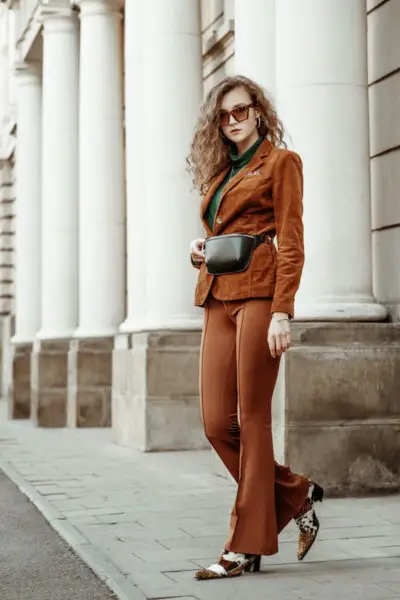 From the casual flair of distressed denim to the polished sophistication of formal attire, exotic cowboy boots are proving to be a sartorial powerhouse.
This article celebrates the vibrant and versatile ways to style these iconic staples of Western wear, ensuring that whether you're aiming for a look that's effortlessly cool or impeccably elegant, there's a cowboy boot to match every mood and moment.
The Dynamic Python Cowboy Boots
Python cowboy boots, a triumph of craftsmanship, are a fashion-forward choice that offer an extensive range when it comes to styling.
The allure of python skin lies in its versatility; the finishes vary greatly in color and pattern, influenced by the type of python, the dyeing process, and whether the leather is cut from the back or belly of the snake.
Each variation opens up a new avenue for fashion exploration.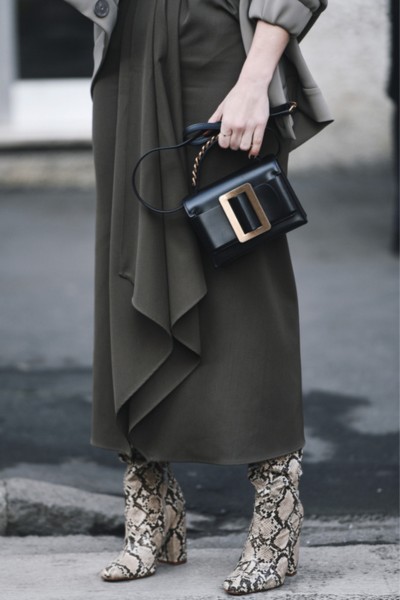 For a sophisticated yet daring ensemble, consider pairing your python boots with a dark-colored layered dress. The boots will add an unexpected pop of wildness to the elegant silhouette.
Anchor this look with a chic leather box handbag to add a structured element to the softness of the layers.
For a splash of brightness, switch to a pink layered dress that brings out the playful side of the boots.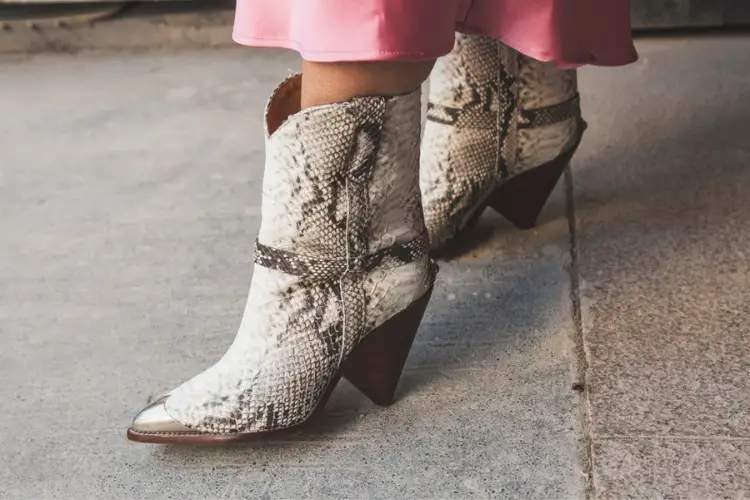 On the professional front, python boots with a black and white motif can effortlessly transition into business casual attire.
To achieve this, opt for wide-leg trousers and a crisp office shirt, topped with a structured suit blazer.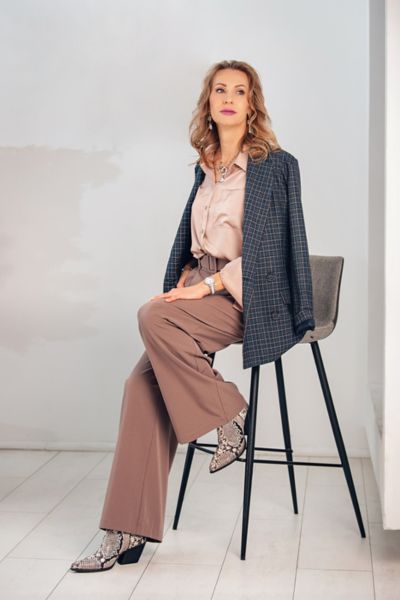 The boots will infuse an element of personal style into the workplace.
Similarly, for a professional look that exudes confidence, pair your python boots with a pencil skirt.
Wrap the ensemble with a cozy cardigan, a sleek black leather bag, and a statement belt for a polished and powerful look.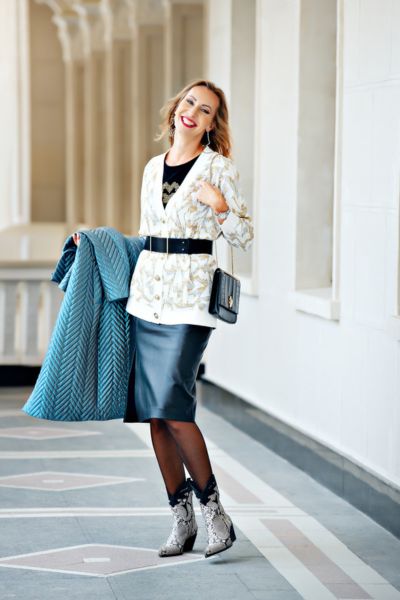 Python boots can also be dressed down, complementing casual outfits like skinny jeans or relaxed-fit pants with equal flair.
Their adaptability makes them an effortless choice for an array of occasions, embodying a balance between chic and casual.
Moving into a more classic realm, snakeskin cowboy boots in shades of cognac, tan, or brown offer an effortlessly stylish vibe that's hard to beat.
These earthy tones highlight the intricate scale patterns, making them a sublime choice for timeless fashion statements.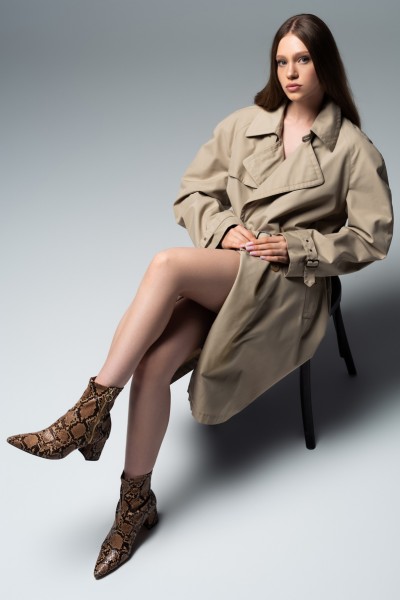 A pair of well-fitted jeans paired with these boots create a contrast that's both striking and harmonious, perfect for casual outings or weekend escapades.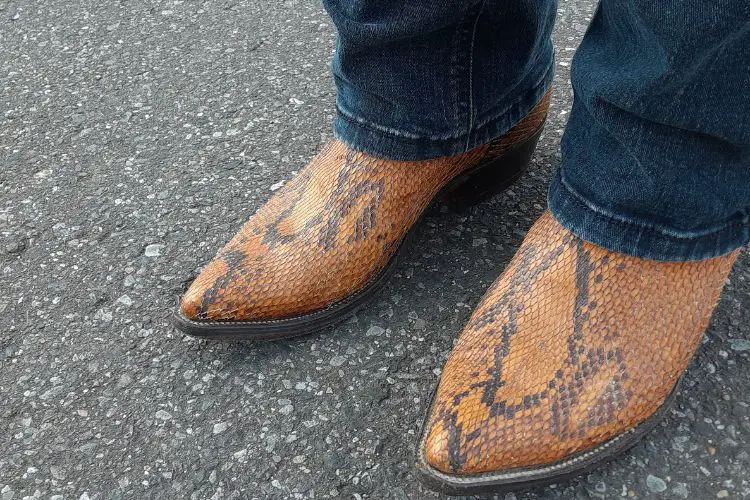 For a more refined aesthetic, consider terracotta cropped pants complemented by a flowing blazer.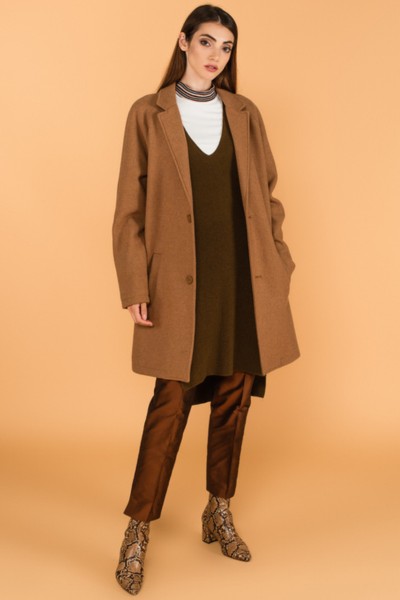 This combination is not just a nod to the upscale cowboy aesthetic but also a testament to a well-curated wardrobe that transcends trends, ensuring you're always at the forefront of style with a classic touch.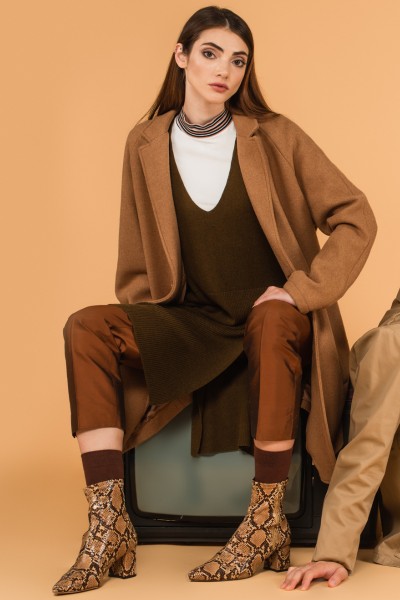 The Lustrous Lizard Cowboy Boots
Lizard cowboy boots are a true testament to the enduring charm of reptilian leather.
They offer a distinctive look with their uniform, glossy scales that can seamlessly transition across various styles, from rugged outdoor wear to sleek city chic.
For a look that's drenched in personality, consider donning a pair of lizard cowboy boots with shorts, topped with a plaid blazer.
This juxtaposition of casual and tailored pieces creates a dynamic visual interest.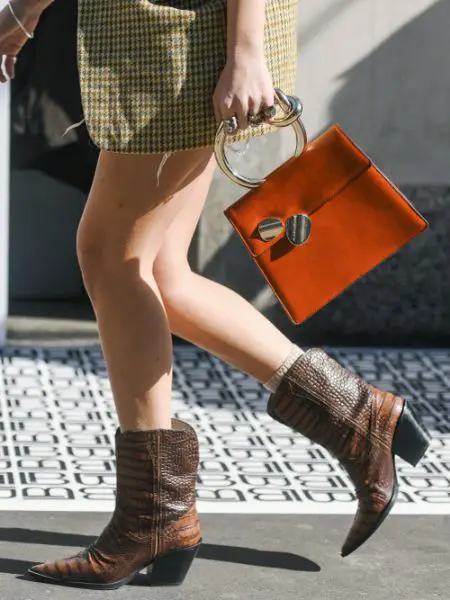 The addition of an orange tote bag serves as a bold statement piece that not only adds a pop of color but also underscores your individuality.
Dark blue jeans paired with sand-colored lizard boots create a striking ensemble that's bound to garner attention.
The contrast between the rich color of the jeans and the lighter, earthy tone of the boots highlights the unique texture and sheen of the lizard skin, offering an eye-catching appeal that's both elegant and grounded.
For those who embrace the rugged essence of Western wear, lizard cowboy boots paired with jeans are an excellent choice.
Balance this adventurous look with a soft, feminine blouse, perhaps in a delicate print or pastel shade.
Accessorize with bracelets—think leather wraps or metal cuffs—to infuse your outfit with a personal touch that speaks to your free-spirited nature.
If a more feminine silhouette is what you desire, lizard cowboy boots can deliver that in spades when matched with a maxi pleated dress.
This pairing brings forth an air of refined grace, perfect for city strolls or brunch with friends.
Complement this ensemble with a high-quality leather handbag to store your essentials in style, marrying functionality with fashion in one fell swoop.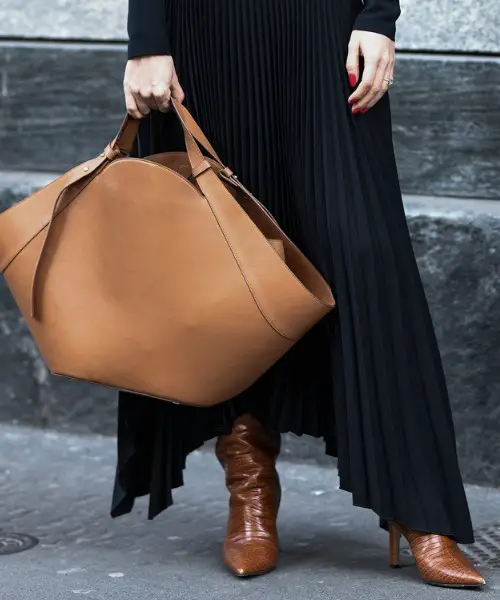 Lizard cowboy boots, with their sleek scales and refined appearance, offer a versatile base for countless outfit combinations, whether you're aiming for a look that's subtly understated or boldly expressive.
The Versatile Ostrich Cowboy Boots
Ostrich cowboy boots are the epitome of comfort and style, blending an exotic aesthetic with a feel-good fit.
Known for their breathability and softness, these boots are an excellent choice for those who prioritize comfort without sacrificing style.
For an everyday casual look that stands out, pair your ostrich boots with your favorite comfortable pants—think chinos or soft twills—and a breezy blouse.
This ensemble ensures you'll look effortlessly chic while staying comfortable throughout the day.
Beyond their comfort, ostrich leather is renowned for its durability. This resilience makes ostrich cowboy boots an ideal companion for rugged outdoor activities.
Pair them with a sturdy pair of jeans, and you're equipped for any challenge the day may throw at you.
Whether it's work on a ranch or a casual urban adventure, this duo is indeed unbeatable, ready to withstand the elements with unwavering style.
For those occasions when a touch of elegance is required, ostrich cowboy boots can rise to the challenge. Pair them with a midi button-front dress for a sophisticated summer outfit.
This combination plays up the textural contrast between the soft dress and the unique quill patterns of the ostrich leather.
Not only does this outfit work wonderfully for warmer weather, but it also serves as a stylish nod to the versatility of cowboy boots, proving that they can indeed traverse the spectrum from casual to chic with ease.
Whether you're attending a summer gathering or simply enjoying an outdoor brunch, this pairing ensures you do so with a distinctive flair that's both high in comfort and style.
Last Words
From the untamed beauty of python to the polished sheen of lizard and the durable allure of ostrich, exotic cowboy boots have firmly established themselves as a versatile fashion staple.
Each type of exotic leather offers its own unique charm, ready to be styled for any occasion—be it a day at the office, a casual weekend, or an elegant evening out.
Python boots bring a bold and customizable aesthetic, ready to be dressed up with a layered dress or down with a pair of classic jeans.
Lizard cowboy boots offer a glossy sophistication that pairs wonderfully with both the relaxed look of shorts and the feminine flow of a maxi dress.
Meanwhile, ostrich cowboy boots provide a balance of durability and comfort, making them perfect for both the demands of outdoor work and the ease of a summer soirée.
These exotic boots are more than just footwear; they're a celebration of personal style and the spirit of adventure.
As we've seen, with the right pairing, they can transform an outfit from ordinary to extraordinary, proving that the right boots are not just an accessory but a statement.
Embrace the versatility of exotic cowboy boots and step out in confidence, no matter where your day takes you.
Howdy y'all, and welcome to From The Guest Room, your ultimate guide to all things Western! I'm Jay Gatz, a lifelong cowboy boot enthusiast with over 5 years of experience in the Western style world. I'm excited to share my knowledge with you and help you discover the perfect cowboy boots and western gear to elevate your style. Let's explore the rich history and timeless appeal of Western fashion together!