Cowboy boots always bring a hidden beauty, attraction and uniqueness.
Nowadays, very few boots have a height of 13″ to 14″, but cowboy boots have! It is the tall shaft that creates their rare beauty.
To explain why cowboy boots are so tall, let's go back to the past, when farmers in the western United States needed boots that were tough and safe enough for them to work on farms.
For that reason, cowboy boots have a high shaft to resist external forces such as intense sunshine, heavy rain, snow, and especially dangerous animals (poisonous snakes, scorpions…)
However, the very characteristics that create the beauty and safety of cowboy boots also cause big problems for our cowboys: the shaft is too high, making it difficult to pull out the cowboy boots.
Today we will show you how to remove cowboy boots gently and easily:
How to Remove Cowboy Boots
One of the difficulties when removing a cowboy boot is that the cowboy boots are too tight. Moreover, once cowboy boots are wet, it is also difficult to slip out of the boots.
Cowboy boots have a high shaft and pull straps to easily put on boots, but there are no pull straps to remove cowboy boots from the legs. So how to remove cowboy boots easily?
Let's see it!
1/ Use boot jack
Sale
Ariat Boot Jack Stained One Size
Easily remove boots- This bootjack will help you easily remove your boots
Boot protection- This large bootjack has boot protection built inside the jack
Quality- Made from Ariat quality fine materials
Enjoy your boots more- Enjoy wearing your boots more with this Ariat large boot jack
Boot jack is a specialized product to help remove cowboy boots quickly and easily so that you don't bend over to do that.
All you have to do is use one leg to hold the boot jack, and the other leg hook the cowboy boot into the boot jack and pull it out. Where should you place the cowboy boot into the boot jack? Slightly above the heel (watch video)
If you often wear cowboy boots (or different types of boots), or you have back and hip pain, then you should have a boot jack to easily remove cowboy boots.
2/ Use household powder, hair dryer
If cowboy boots are wet, it is quite difficult to remove them from your feet, so all you need to do is keep them dry.
There are many ways to dry cowboy boots, such as using a hair dryer to dry them, or using household powder.
If your cowboy boots are wet and you need to dry them quickly, then take advantage of your wife's hair dryer.
If your cowboy boots are still moist, use household powder (talcum powder, baby powder, cornstarch) and apply it inside your cowboy boots to absorb moisture.
Argo 100% Pure Corn Starch, 16 Oz
100% Pure
Over 100 Years of Quality
Thicken Sauces & Gravies. Great for Baking
A Gluten Free Product
16 Ounce Recyclable, Stay-Fresh Container
Household powders are very helpful in dehumidifying, they also make your cowboy boots more slippery to pull out your feet easily.
Where cowboy boots are tight, massage them with household powder, then you can remove cowboy boots easily.
3/ Wear socks
Using socks is a good way to limit the moisture in cowboy boots, as you know that moisture makes it difficult to remove cowboy boots from the feet.
Socks for cowboy boots are taller than mid calf, and can cover your entire calf. Besides, socks also increase the smoothness for the legs, which makes it easier to pull out cowboy boots.
If your feet sweat regularly, you should use socks to refrain from moisturizing cowboy boots.
In addition to helping you easily remove cowboy boots, cowboy boot socks often have good arch support, this is great for those with flat feet or high arches.
Note: Keep your socks dry, do not wear wet socks with cowboy boots, this just makes it difficult to remove the cowboy boots.
Read more: Best socks for cowboy boots
4/ Stretch your cowboy boots
Another effective method for tight cowboy boots is to stretch them.
There are many methods to stretch cowboy boots, such as wearing them more often, steam inside cowboy boots, using a hair dryer, using ice, using a boot stretcher …
As long as you remove the cowboy boots properly, you can do that easily.
We have a very thorough article on how to stretch cowboy boots at home here!
However, take note that you should stretch them to some extent, do not let them become too wide.
5/ Use boot slip
Boot Stretcher Shoe Stretch Boots Breaking In New Tight Fitting Leather Boots Shoes Stretch Tool Replace Boot Horn Hooks For Natural Stretching Cowboy Ski Boots 20 Boot Slip No Chemical Silicone Spray
END PAINFUL FRICTION on ankles, heels, instep, Foot Ball Width & Feet Bunions . We GUARANTEE smooth motion at contact points inside your boots.⭐️⭐️⭐️⭐️⭐️
EASY TO USE for Cowboy Boots, Kneehigh Boots, Designer Boots, Ski Boots, Work Slip On Boots - immediately slip on your boots. Put On Your Boots in 5 SECONDS 100% GUARANTEED ⭐️⭐️⭐️⭐️⭐️
PERFECT Ski Accessory to slide on your Ski Boots in SECONDS !!!! ..⭐️⭐️⭐️⭐️⭐️
A MUST HAVE When wearing kneehigh Cotton Sock, Boot Socks, Tall Work Sock,
👍 20 SLEEVES - UNIVERSAL Fit for women, men & children.- put on your bots in SECONDS - NON latex, NON silicone -30-DAY SATISFACTION ⭐️⭐️⭐️⭐️⭐️ Our GUARANTEE lets you try our Boot Slip Sock risk-free.
Boot slip is also a useful product to support those who often wear cowboy boots.
A boot slip can be described as a plastic bag that covers your entire calf, heel and instep, making it easy for your feet to slip in or slip out of cowboy boots.
You may not know, when wearing cowboy boots, the instep and heel area are important, they must be snugly fit to keep your feet neatly and prevent slipping off the boots.
And vice versa, these very positions also make it difficult to remove cowboy boots from your feet. A boot slip is just what you need right now.
In fact, the boot slip is designed to help you put on cowboy boots, rather than removing them. Because after putting on the boots, you will tear the plastic bag and throw it in the trash.
You may not need to tear the plastic bag so you can easily remove the cowboy boots later. However, if you do that, your legs may feel hot!
6/ Use boot trees
After a long time of use, cowboy boots will shrink, especially in the winter. This is challenging to remove cowboy boots.
To avoid that, you need to use boot trees. Boot trees will keep your cowboy boots in shape, making it easier to remove them.
Wet is also a major cause that makes it difficult to remove cowboy boots. Boot trees will help cowboy boots stay dry thanks to their ability to absorb moisture.
What is the easiest way to remove cowboy boots?
Using a boot jack! This is a product specifically designed to remove cowboy boots from the legs.
If you are a fan of cowboy boots and you wear them every day for hours, then the boot jack is the most flexible way to pull out cowboy boots.
You can combine these methods such as wearing dry socks along with using household powder to make it easy to remove cowboy boots.
However, if cowboy boots are too tight, you should stretch them so you can wear boots comfortably and remove them easily.
Before you leave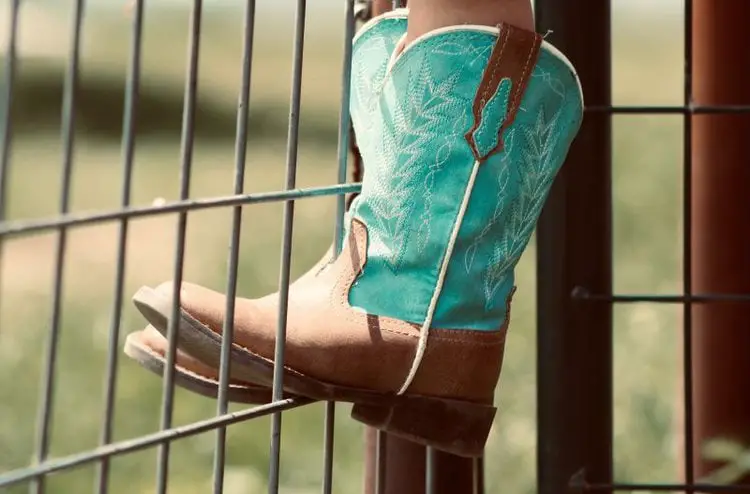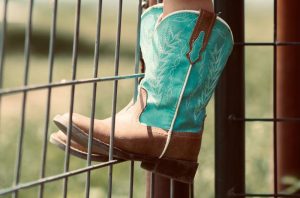 If you are a cowboy boot lover or cowboy boot collector, or you are simply someone who wears cowboy boots regularly, the above methods are definitely saviors.
These methods are the easiest and most economical methods to do at home. They are very simple and don't take much time.
Good luck!