Over the past few years, I've had a lot of questions online about whether cowboy boots are out of fashion. They keep repeating over and over.
It is obvious that the people asking this question don't understand cowboy boots, they don't even know when cowboy boots should be used.
The truth is that in recent years, cowboy boots have become more and more versatile and developed in structure, so you will catch them in more places than just ranch.
Developments in the construction of cowboy boots elevate their style. Because of that variety, cowboy boots can only be taken to the next level, they are no way out of fashion.
For more information, go through this article!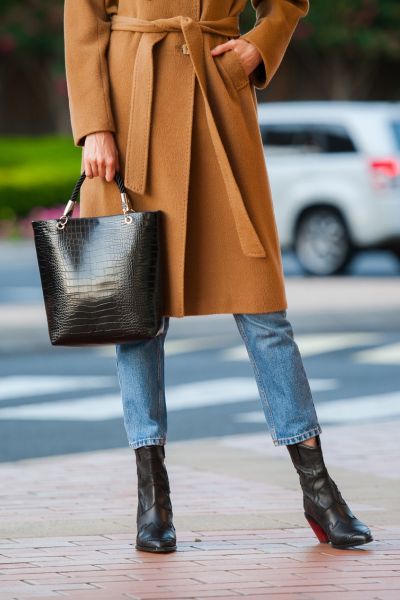 Are Cowboy Boots Old-fashioned?
You need to look at this problem from a wide perspective, today's cowboy boots are no longer just on the ranch, they appear in more places than you think.
It is true that they made great fashion waves in America in the 20th century and faltered in the 21st, but they are never outdated. Compared to the 20th century, cowboy boots now are more diverse and closer to the masses.
Cowboy boots today have a variety of styles mainly due to the diverse material, more specifically, exotic leather.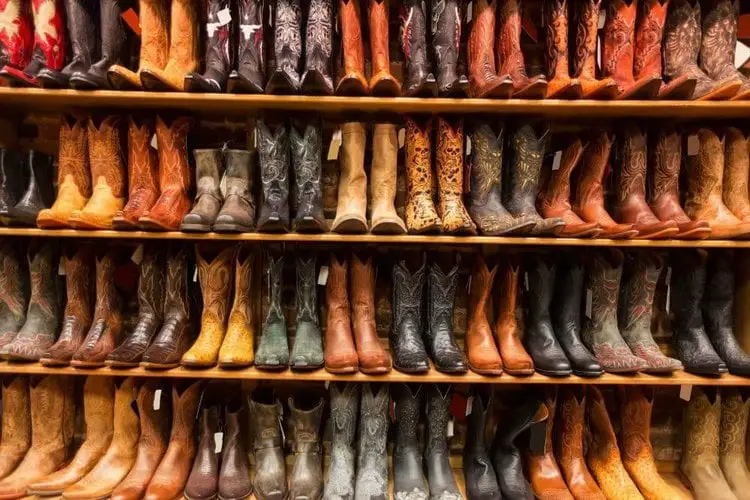 Today, to find elegant cowboy boots for office work, you will have more than just one choice of cowboy boots made from well-polished cowhide.
Caiman or lizard cowboy boots both create elegant styles for the wearer. And when worn with a suit or dress pants, they shine even more.
Or if you like cowboy boots for casual use, then besides ostrich boots with great softness and unique bumpy surface, goat boots with the beauty of natural wrinkles will steal your heart.
Besides the impressions created by various types of leather, cowboy boots always captivate the wearer with their characteristics. Let's talk about structure!
The construction of cowboy boots today is very diverse, the things I have always loved about them are the heel, toe shape, shaft, and leather sole.
The heel of cowboy boots is usually over 1 1/2 inches tall. It makes you look taller, while the toe shape of cowboy boots tends to taper towards the end to help your legs feel slimmer. All of that adds more confidence to your style.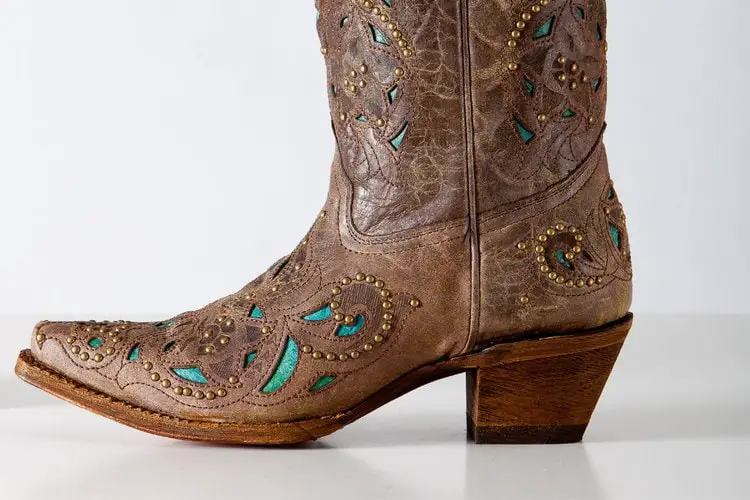 You will never be outdated wearing footwear that gives you a confident look and a little bit of arrogance! Everyone, especially men, craves it!
The leather sole of cowboy boots tends to form a dramatic curve from heel to toe (due to the high heel and the leather sole flowing from heel to tip). I love it, where can you find this classic beauty?
For girls who like to wear the boots with high shafts over jeans, or match them with skirts and dresses, where do you find such gorgeous patterns in any boots other than cowboy boots?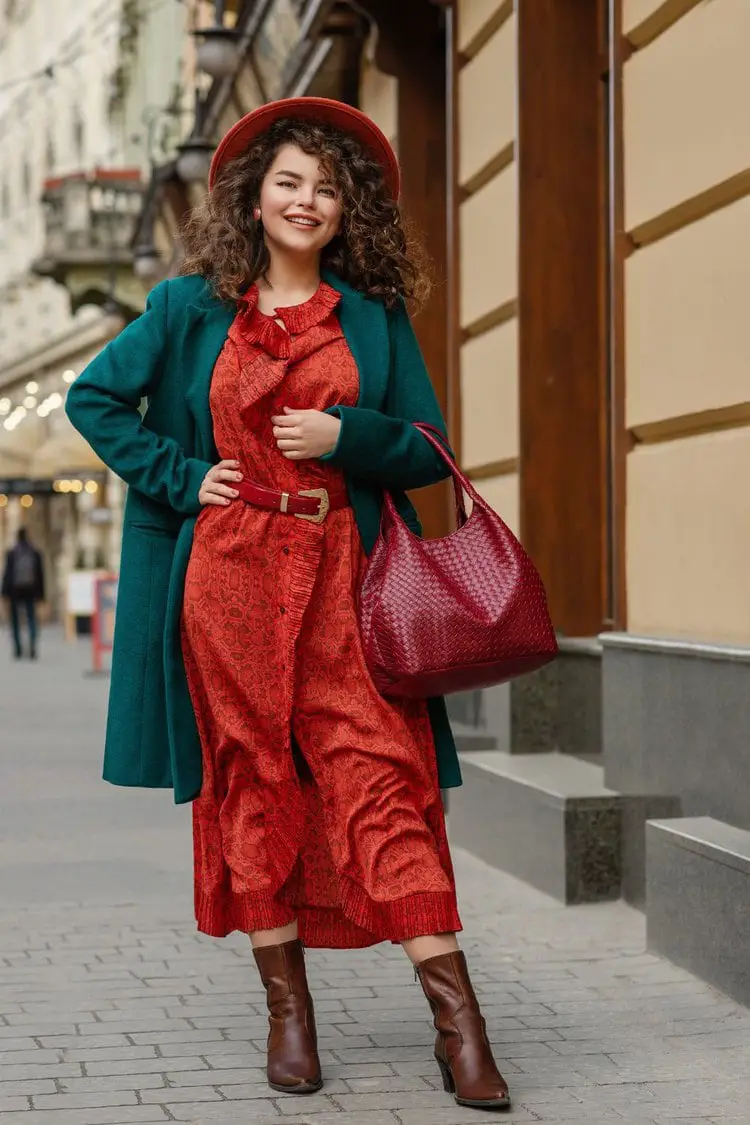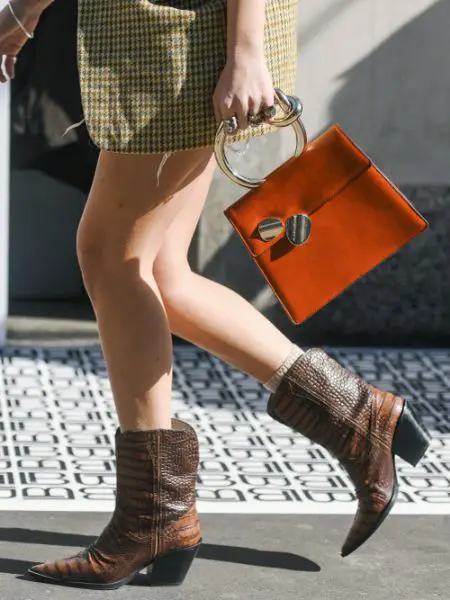 Besides the traditional cowboy boots with undeniable great style, cowboy boots now appear in more variations that will also change your perspective. For example, Roper boots with an elegant vibe, stockman with strong style, etc.
Structural diversity is also taken to the next level thanks to the presence of square toes alongside round and pointed toes. They have more room and comfort with masculine edges. What have I said? Yes, cowboy boots are getting closer and closer to the masses!
The style and beauty of cowboy boots are immutable, people are always looking for them, more or less, but they are definitely evergreen.
To answer your question, no, cowboy boots never go out of style!
Define your style, and find the right cowboy boots, from wild and distressed, to elegant and chic, all are in cowboy boots!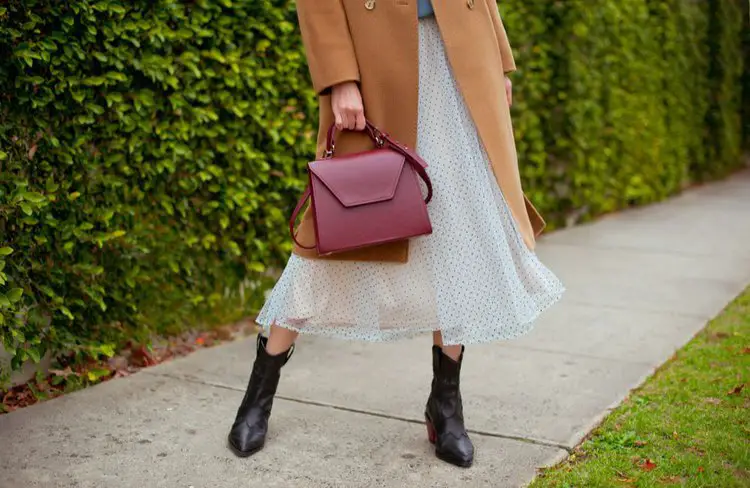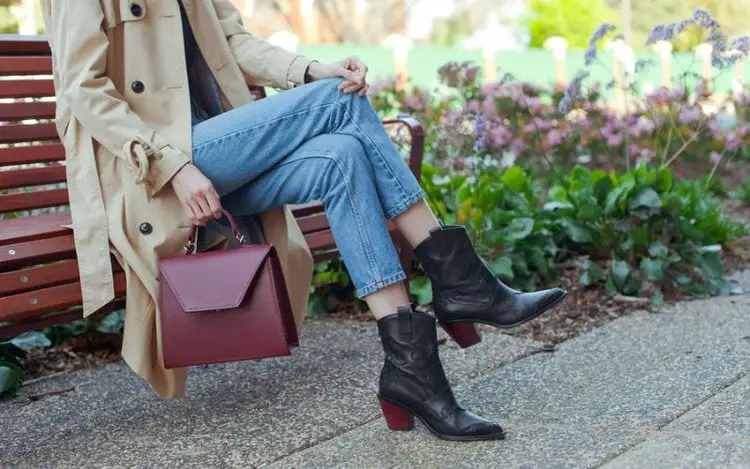 More info: fromtheguestroom.com has tons of tutorials on how to wear cowboy boots for different styles, whether you want to wear them with a pair of wild jeans or an expensive suit. Just type in the search bar, and you'll find them!
Conclusion
You may confuse time with fashion style, but they are completely unrelated! Just because footwear has been around for a while doesn't mean it's gone out of style, and cowboy boots are that type of footwear.
The beauty and style of cowboy boots are timeless, even today, in the 21st century, they are becoming closer to us with their various styles.
We have a lot of articles on how to wear cowboy boots in many styles, from casual wear to business casual or wild style on the ranch. You can search for them in the search bar.
For now, good luck to you!
Howdy y'all! I'm Grace, a Western style enthusiast with over 5 years of experience. From cowboy boots to western gear, I'm passionate about all things Western and dedicated to helping you find the perfect style to suit your taste. Join me and my fiancé Jay Gatz as we explore the rich history and timeless appeal of Western fashion together!