In the world of fashion, some combinations stand the test of time, transcending trends and seasons. One such timeless duo is the pairing of jeans and cowboy boots.
The allure of this classic ensemble lies in its versatility and the effortless charm it exudes.
Whether you're headed to a casual gathering, embarking on a day of hard work, embracing a street-style vibe, or simply strolling through the urban jungle, jeans and cowboy boots have your back – or rather, your feet.
For women, styling cowboy boots with jeans opens up a world of creative possibilities. The unique charm of this combination extends beyond what's possible for men's fashion.
The synergy between the rugged, authentic appeal of cowboy boots and the sleek, comfort of jeans is a canvas waiting for your personal touch.
It's a fusion that effortlessly bridges the gap between rural and urban, traditional and contemporary, creating an ensemble that's as versatile as it is captivating.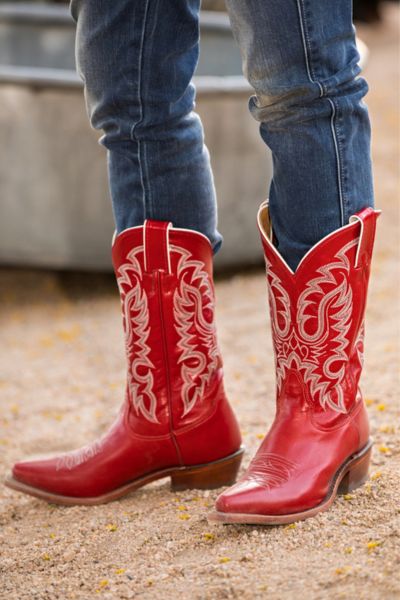 The beauty of jeans and cowboy boots lies in the details. Questions often arise: Should you tuck your jeans into your cowboy boots, or is it better to do it the other way around? Can you rock skinny jeans with cowboy boots? What about pairing jeans with shorts?
For answers to these specific questions, we have separate articles dedicated to each topic. This article provides a broader overview of cowboy boots and jeans combinations.
If you're looking for expert insights and practical advice on these specific styling questions, simply click the links within this article to access our comprehensive guides.
Now, let's head back to explore the captivating outfit ideas in the section below.
1. Effortless Comfort: Different Types of Jeans for Cowboy Boots
When it comes to an easy, laid-back style that never fails to impress, it's hard to beat the classic combination of jeans, a simple T-shirt or plaid shirt, and cowboy boots.
This ensemble offers unparalleled comfort with a generous serving of casual charm.
Skinny or Slim Fit Jeans: If you're into a sleek and streamlined look, opt for skinny or slim fit jeans. Tuck these into the boot shaft for a clean and contemporary appearance.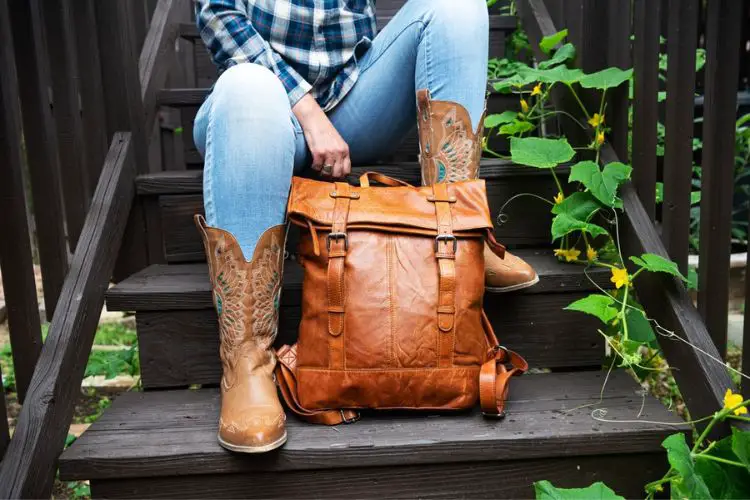 Straight-Leg Jeans: For those who appreciate a balanced and timeless style, straight-leg jeans are an excellent choice.
These jeans effortlessly provide a relaxed yet polished appearance when tucked into the boot shaft. The versatility of straight-leg jeans allows you to easily switch things up, offering the option to showcase your stylish side when worn untucked.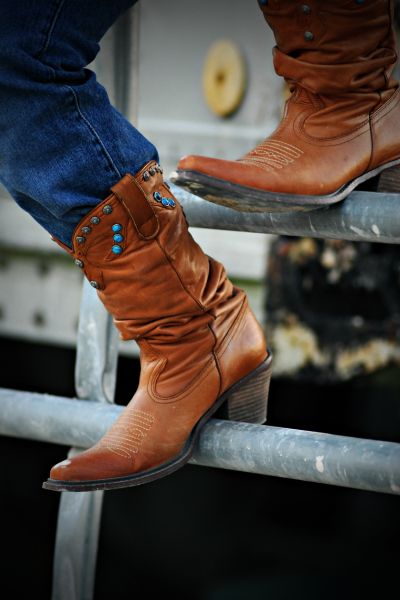 Boot-Cut Jeans: Embrace the essence of cowboy boots by wearing boot-cut jeans with the boot shaft tucked inside. This style pays homage to the Western tradition and adds a touch of rugged sophistication.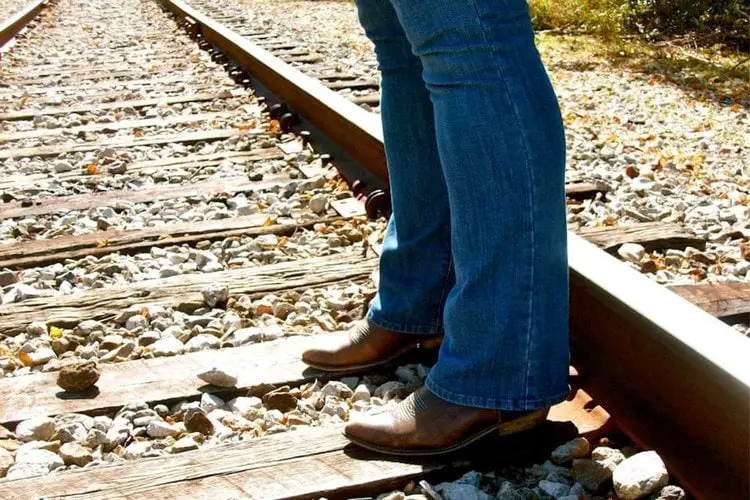 Wide-Leg (or Flare) Jeans: For a more fashion-forward and stylish appearance, wide-leg (or flare) jeans provide a relaxed yet captivating vibe.
This outfit is your go-to choice for days when you crave comfort without sacrificing style. It's perfect for casual outings, leisurely strolls, or those moments when you want to look effortlessly cool.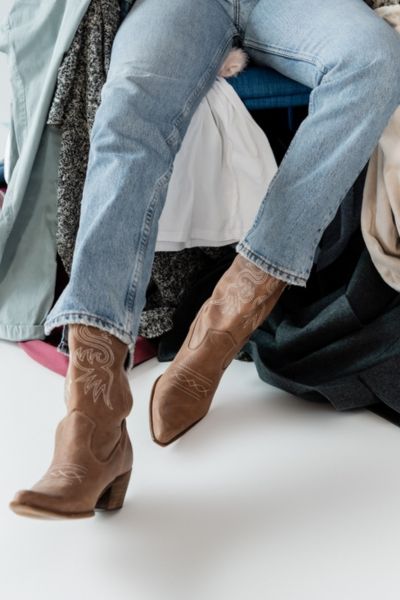 Whether you're running errands, meeting friends for coffee, or taking a leisurely walk in the park, the combination of jeans, a T-shirt, and cowboy boots exudes an easy, confident charm.
Ripped Jeans and Cowboy Boots: For those who love to infuse a touch of rebellion into their style, pairing cowboy boots with ripped jeans is a surefire way to make a bold fashion statement.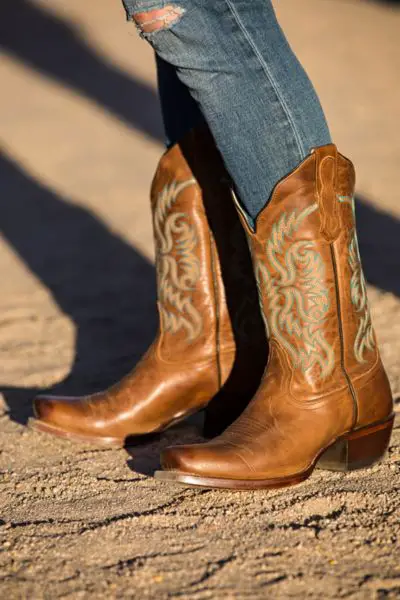 Ripped jeans add an edgy and contemporary twist to the classic cowboy boots and jeans ensemble.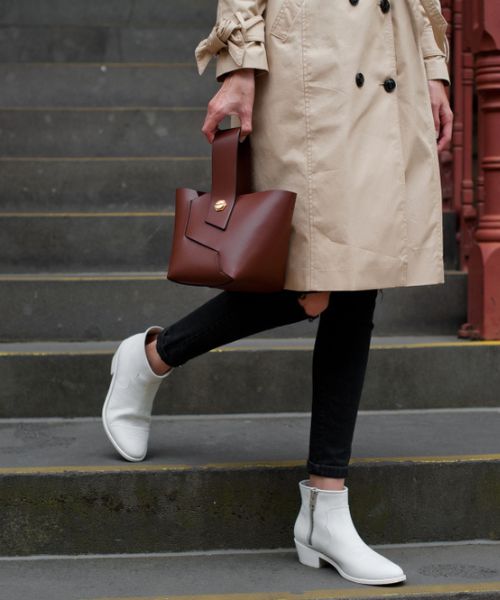 Ripped jeans, whether they feature subtle distressed details or prominent tears, provide a unique contrast with the timeless appeal of cowboy boots.
The interaction between the worn-in denim and the rugged charm of the boots creates a visually striking and dynamic outfit.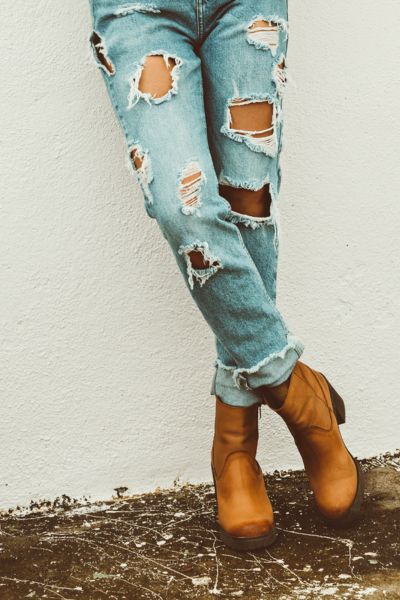 2. Jeans in a Spectrum of Colors
As we explore the realm of pairing different types of jeans and cowboy boots, it's vital to acknowledge the rich spectrum of jeans available at your disposal.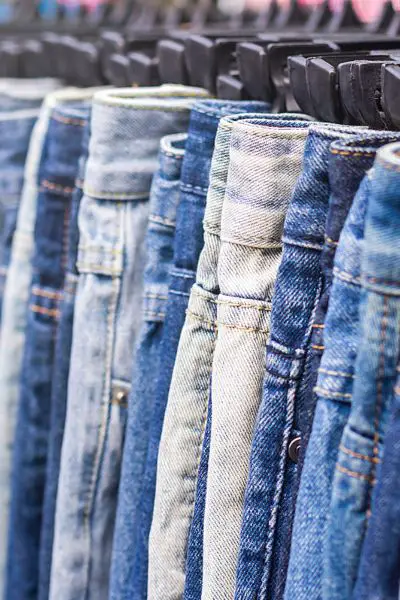 The diverse colors and washes of jeans can significantly influence the overall aesthetics of your outfit, offering you a wide range of versatile options.
1. Classic Blue Jeans for Timeless Appeal:
Classic blue jeans remain a steadfast choice, offering a timeless and versatile foundation for your ensemble.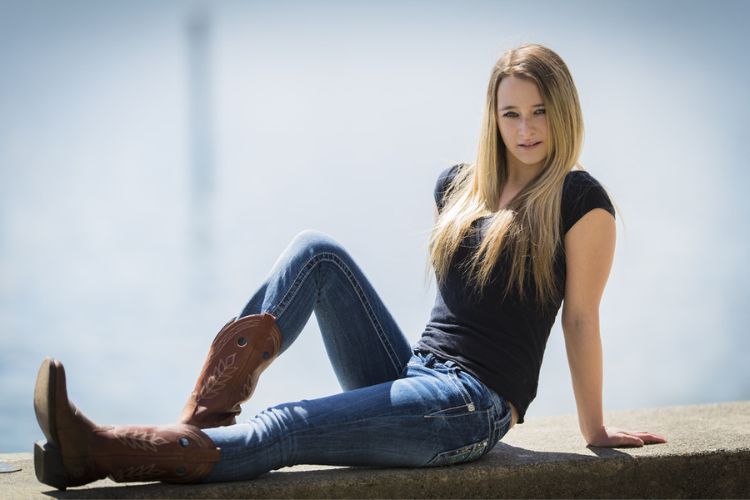 Whether you prefer the laid-back look of light wash or the refined elegance of dark indigo, blue jeans adapt effortlessly to various tops, making them suitable for a wide range of occasions.
2. Black Jeans for Effortless Elegance:
For those moments when you desire a sleek and sophisticated appearance, black jeans are the way to go.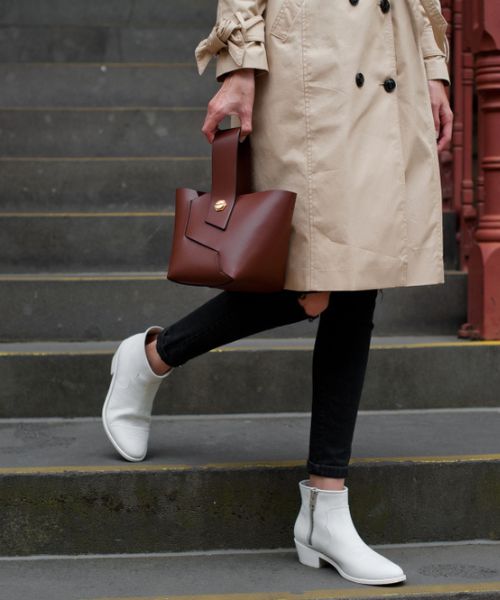 They exude understated elegance, pairing exceptionally well with blazers, button-up shirts, and even coats.
This makes black jeans perfect for semi-formal occasions or nights out on the town.
3. White (or Natural) Color Jeans for a Refreshing Twist:
To infuse a refreshing and crisp vibe into your cowboy boots and jeans ensemble, white jeans are an excellent choice.
They convey a clean and summery atmosphere, making them a perfect match for both T-shirts and button-up shirts. White jeans add a touch of brightness to your outfit, ideal for warm-weather outings.
4. Faded Jeans for an Edgy Edge:
When you're in the mood to express your edgier side, consider faded jeans.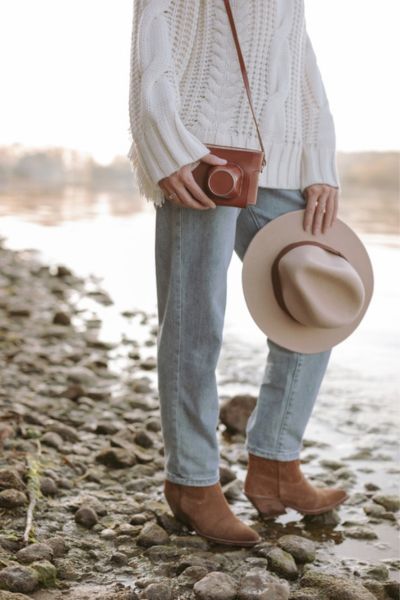 Their rugged appearance effortlessly complements casual T-shirts or graphic tees, capturing a relaxed, street-style aesthetic.
3. Suggest to Choose the Right Cowboy Boots for Your Jeans
By selecting the right type of cowboy boots to wear with your jeans, you can tailor your outfit to suit your preferences, the occasion, and your comfort needs.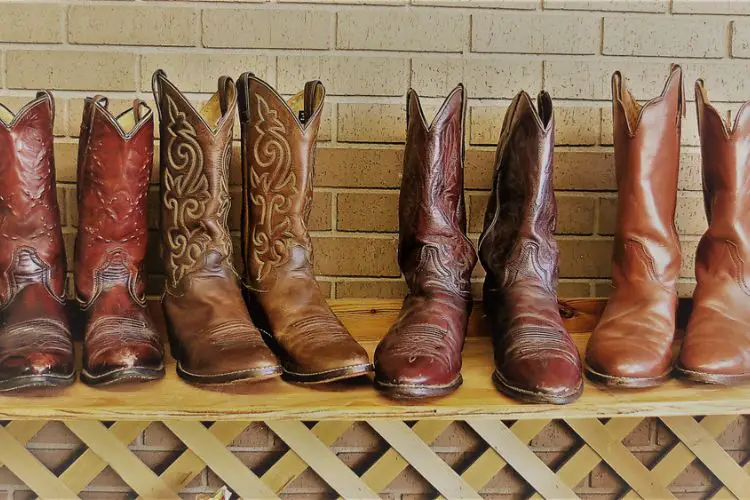 Whether you opt for a sharp, fashion-forward look or prioritize casual comfort, the right cowboy boots will enhance your cowboy boots and jeans combination.
1. Sharp and Fashionable: Pointed Toe or Snip Toe with High Heel
Pointed Toe or Snip Toe: For those moments when you want to make a bold fashion statement, consider cowboy boots with a pointed toe or snip toe.
These styles offer a sleek and sharp look that effortlessly elevates your outfit, making them perfect for nights out, and special occasions.
High Heel: To add height and sophistication, opt for cowboy boots with a higher heel. This style not only elongates your legs but also creates a striking silhouette.
High-heeled cowboy boots are excellent choices when you want to stand out and showcase your fashion-forward sensibility.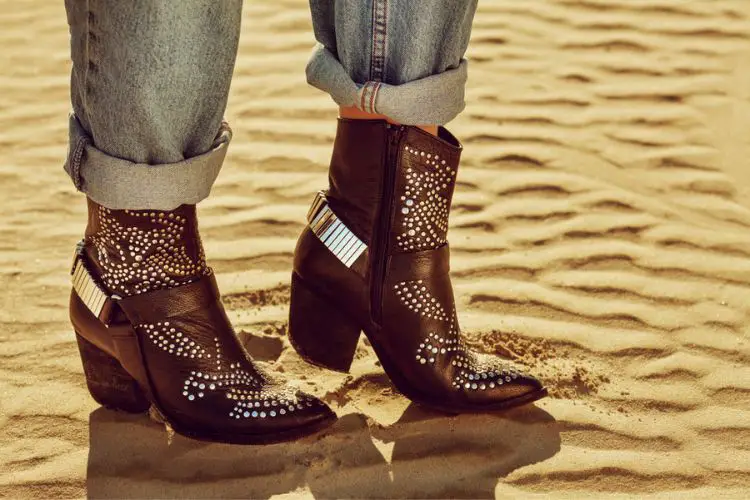 2. Casual Comfort and Versatility: Round Toe with Low Heel
Round Toe: When comfort is a priority, round-toe cowboy boots are your best friend. They offer a spacious toe box that allows your toes to move freely, ensuring all-day comfort.
This style is perfect for casual wear, long walks, or any situation where comfort is essential.
Low Heel (No Higher than 1 1/2 inches): For a balance between style and comfort, choose cowboy boots with a low heel, preferably no higher than 1 1/2 inches.
These boots provide excellent support and stability while ensuring you can stay on your feet for extended periods without discomfort.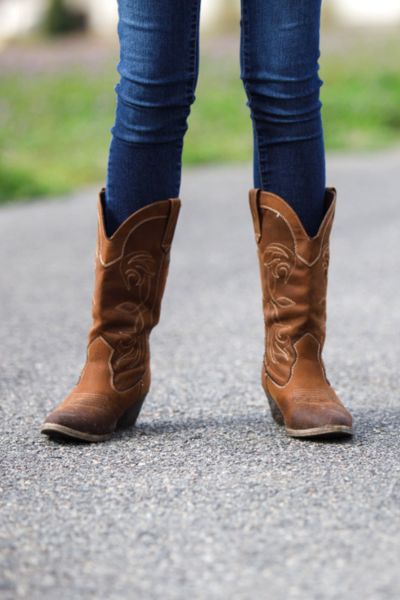 They are ideal for everyday wear, work, or when you need both style and functionality.
4. Urban Elegance: Jeans with Ankle Cowboy Boots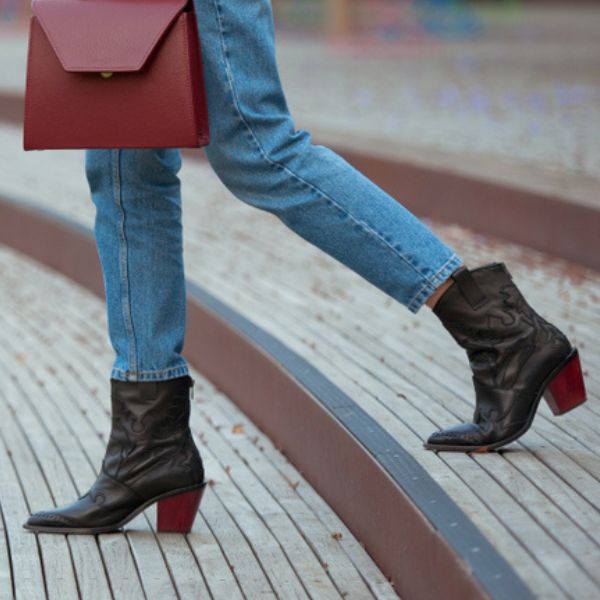 Exploring the world of fashion, one can't help but be drawn to the idea of pairing jeans with ankle cowboy boots.
It's a style choice that effortlessly exudes urban sophistication, suitable for a range of occasions that demand an elegant flair.
Styling Tips:
To master this look, consider leaving a fashionable gap between the jeans' hemline and the top of the boots. Achieve this by either shortening the jeans or adding some stylish cuffs.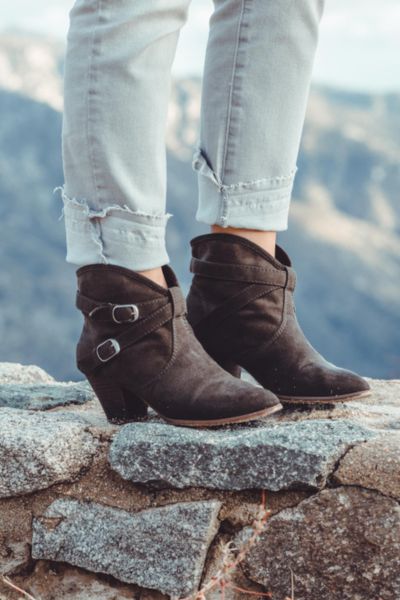 This little detail adds a touch of modernity to the ensemble, making it both chic and distinctive.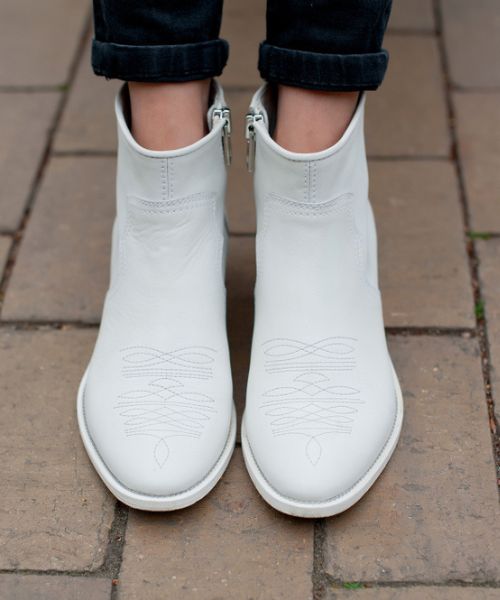 What's truly captivating about jeans and ankle boots is their compatibility with various tops.
Whether it's a crisp shirt, a casual T-shirt, or a cozy sweater, the combination offers endless possibilities for creating captivating outfits that suit your unique style and the occasion at hand.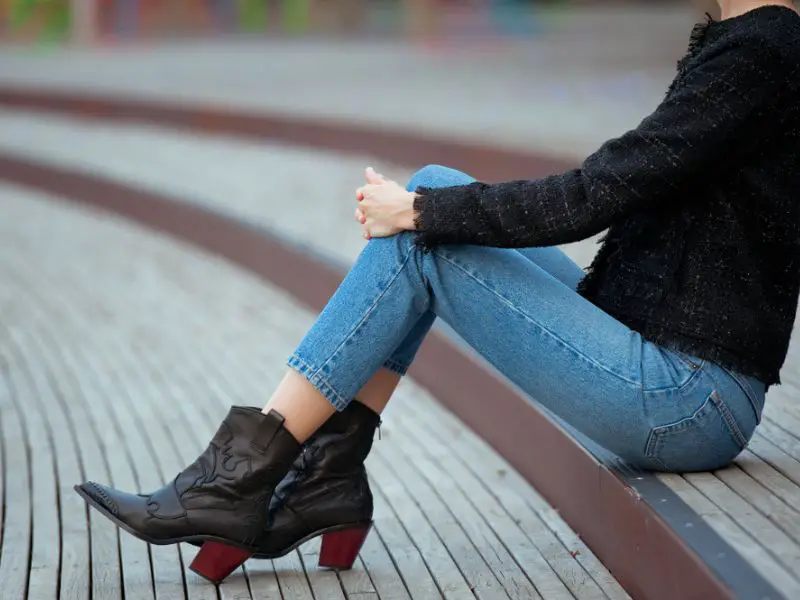 This urban take-on cowboy boots and jeans pairings provides a versatile and elegant option that's perfect for making a fashionable statement.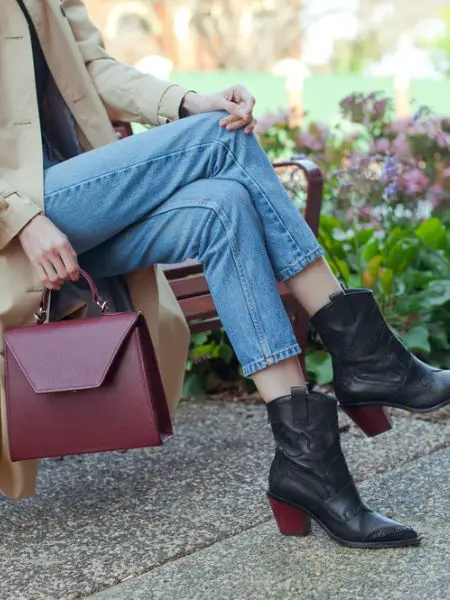 Whether you're headed to a brunch date, a night out with friends, or a stylish city event, this ensemble is your ticket to urban elegance.
5. Double Denim Delight: Classic Cowboy Chic
Embracing the timeless appeal of classic cowboy chic, the double denim outfit is a fashion choice that never fades from the scene.
The key to pulling off this look is selecting jeans slightly darker than your denim top to create a subtle yet captivating contrast.
For a harmonious blend of style and practicality, consider straight-cut or boot-cut jeans.
These options not only flatter your figure but also allow for easy tucking of cowboy boots into the jeans, yielding a clean and polished appearance.
Styling Tips:
Complement your ensemble with a light-colored denim shirt or jacket paired with deep indigo jeans to achieve that ideal contrast.
Enhance the overall look with a Western-style belt, adding a touch of rugged charm that ties everything together.
Round off the outfit with a pair of classic cowboy boots for that final touch of Western flair.
Versatility is the hallmark of this outfit. It seamlessly transitions from casual gatherings with friends to days when a polished yet distinctive look is needed at work.
Whether you're headed out for brunch, running errands, or infusing a hint of Western charm into your office attire, the double denim look is a dependable choice.
6. Mix and Match: Tops, Colors, Styles and Beyond
Now that we've ventured into the realm of jeans and ankle cowboy boots, let's explore the art of topping off your ensemble.
The beauty of this style is its adaptability, allowing you to choose from a diverse array of tops, ensuring your outfit is perfectly suited to the weather, occasion, and your personal style.
1. T-Shirts for Casual Comfort:
For those laid-back days or casual outings, a well-fitted T-shirt or muscle tank pairs seamlessly with jeans and ankle cowboy boots.
Opt for a graphic tee for a touch of personality or a neutral color for timeless simplicity.
This pairing effortlessly radiates an air of cool, ensuring your comfort remains paramount as you navigate your day.
2. Pearl Snap Shirts for Classic Western Charm:
For those occasions when you want to embrace classic Western charm, pearl snap shirts are your go-to option.
These shirts effortlessly blend traditional cowboy aesthetics with modern style, offering a versatile choice for various events.
Pearl snap shirts are known for their distinctive snap closures, which add a touch of Western flair. Whether you opt for solid colors, classic plaids, or intricate designs, these shirts exude timeless charm.
Their versatility allows you to wear them casually or dress them up, making them suitable for a wide range of occasions.
3. Sweaters for Cozy Comfort:
When the temperature drops, cozy up with a sweater.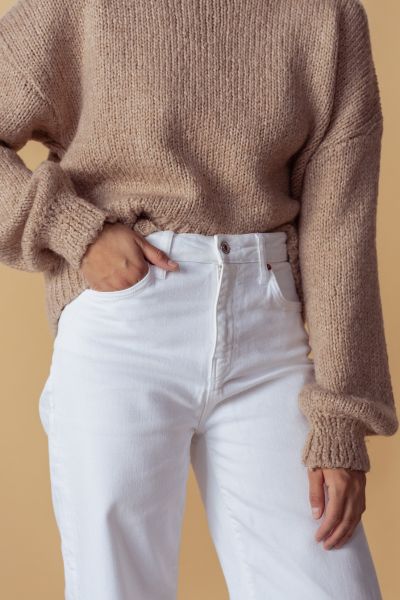 From chunky knits to lightweight pullovers, sweaters effortlessly harmonize with jeans and ankle cowboy boots, creating a snug and stylish combination that's perfect for chilly days and evenings.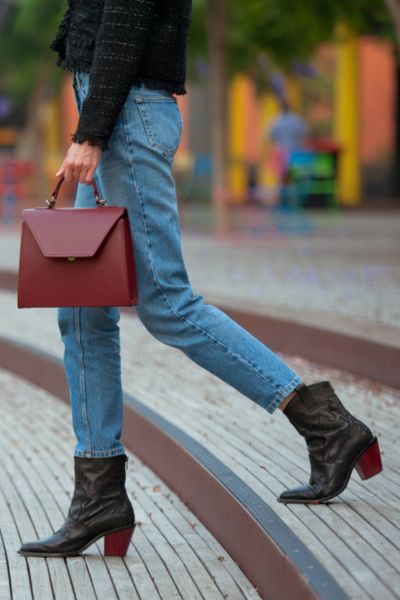 By mixing and matching these tops with your jeans and ankle cowboy boots, you have an array of outfit options at your disposal.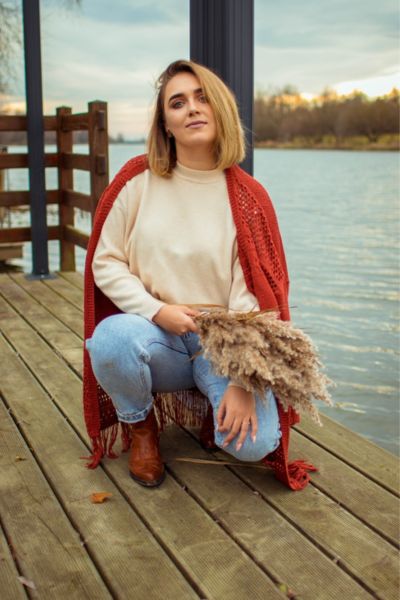 Whether you're facing varying weather conditions, diverse occasions, or simply want to express your unique style, this adaptable pairing ensures you're always fashion-forward and confidently dressed.
4. Blazers for a Business or Formal Twist:
When the occasion calls for sophistication or a business-appropriate outfit, consider layering your jeans and ankle cowboy boots with a well-fitted blazer.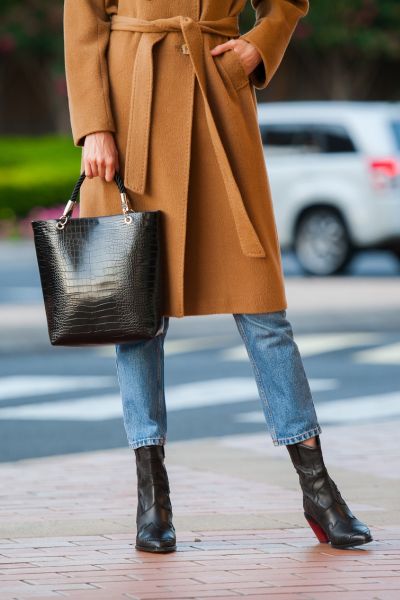 This pairing marries rugged charm with a touch of elegance, allowing you to make a memorable statement in various professional and formal settings.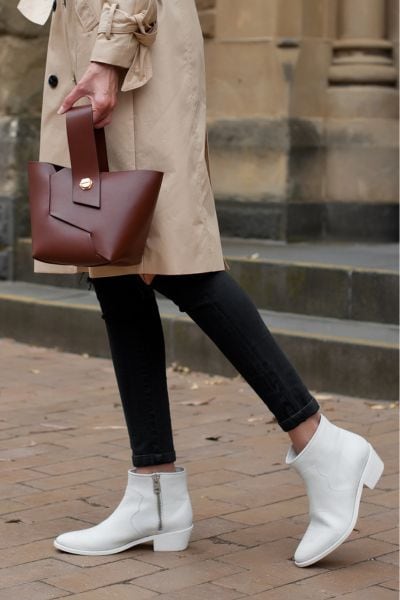 5. Coats for Weather Adaptability:
As the weather shifts, adaptability becomes crucial.
A well-chosen coat, whether it's a trench coat, overcoat, or leather jacket, not only keeps you warm but also complements your jeans and ankle cowboy boots ensemble.
It's the perfect way to stay stylish while braving the elements.
7. Accessorize for the Perfect Finish
Completing your jeans and cowboy boots ensemble with the right accessories is the key to achieving a polished and well-rounded look.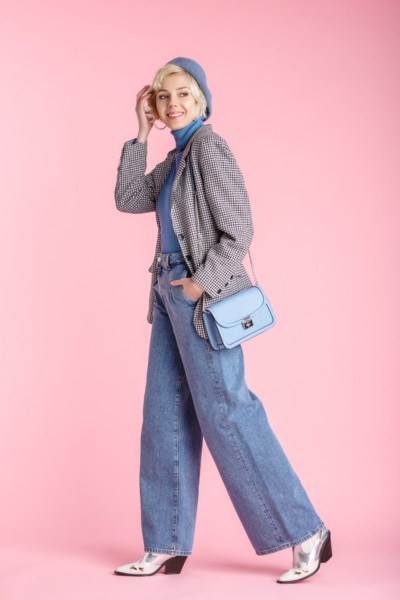 Select a handbag or clutch that suits the specific event or situation. A leather saddlebag or a fringed clutch can add a stylish touch to your outfit while providing practical functionality.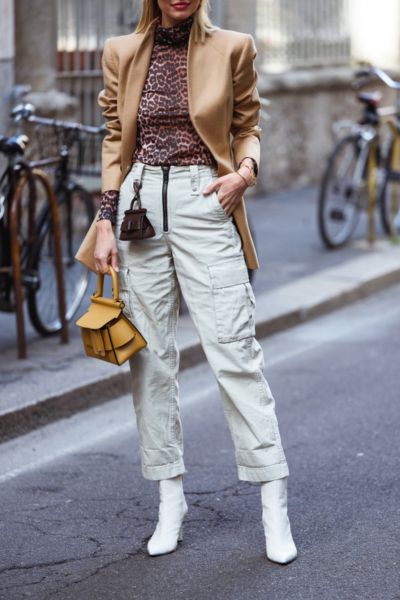 Incorporate scarves or bandanas as versatile accessories. Tie a bandana around your neck or use it as a headband for a playful, Western-inspired twist.
A lightweight scarf can add a touch of elegance to your look.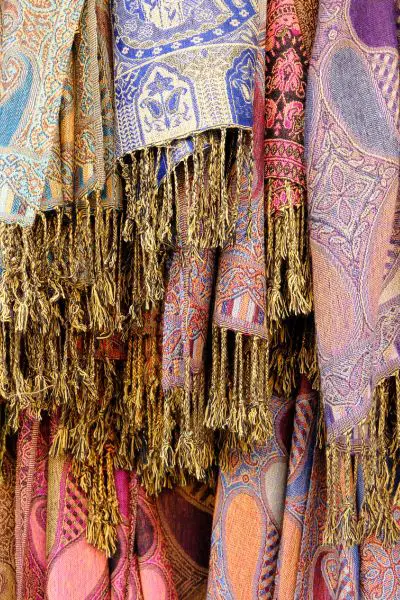 Consider layering bracelets or necklaces for a boho-chic look. Mixing different metals, textures, and styles allows you to personalize your outfit and express your individuality.
Conclusion
In the world of fashion, some pairings stand the test of time and remain iconic through the ages. One such timeless combination is cowboy boots and jeans.
These two staples effortlessly fuse rugged charm with versatility, allowing you to create a wide range of captivating outfits suitable for various occasions and personal styles.
Whether you're stepping into the world of cowboy boots and jeans for the first time or looking to expand your repertoire, remember these essential points:
Jeans and cowboy boots are inherently compatible, offering a classic, never-out-of-style duo suitable for all seasons and occasions.
The art of styling jeans with cowboy boots offers countless possibilities, from tucking jeans into the boot shaft to experimenting with different types of jeans and boots.
Explore a spectrum of jeans, from classic blue to black, white, distressed, and colored options, to diversify your outfit choices.
Consider the type of cowboy boots that best suit your style and comfort needs, whether it's pointed toes and high heels for a sharp look or round toes and low heels for casual comfort.
Elevate your outfit with carefully chosen accessories, such as belts, hats, statement jewelry, and handbags, to complete your look.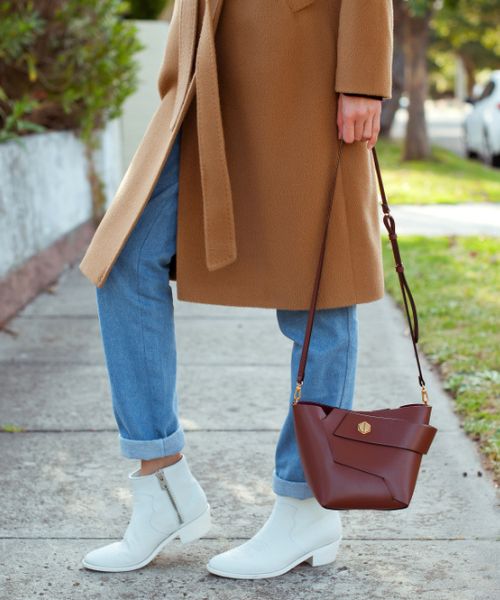 With the right choices in jeans, cowboy boots, and accessories, your outfit possibilities are virtually limitless.
Whether you're dressing for casual occasions, formal events, or embracing a bit of rebellion, cowboy boots and jeans provide the canvas for self-expression and creativity.
Howdy y'all, and welcome to From The Guest Room, your ultimate guide to all things Western! I'm Jay Gatz, a lifelong cowboy boot enthusiast with over 5 years of experience in the Western style world. I'm excited to share my knowledge with you and help you discover the perfect cowboy boots and western gear to elevate your style. Let's explore the rich history and timeless appeal of Western fashion together!