I just went to see a cobbler and came back with a new set of leather soles for my cowboy boots. After spending 2 long, wet winters, I had to resole my cowboy boots earlier than expected.
It took 2 days to receive the cowboy boots with new leather soles, and I am quite pleased with the workmanship of this cobbler.
In fact, a good pair of cowboy boots can last up to 14 or 15 years, but their soles do not last long like the upper.
After a period of time, you will need to resole your boots. Especially in leather soles of cowboy boots, the interval between resole is not too long.
How do you know about the durability of the leather soles? I'll tell you all!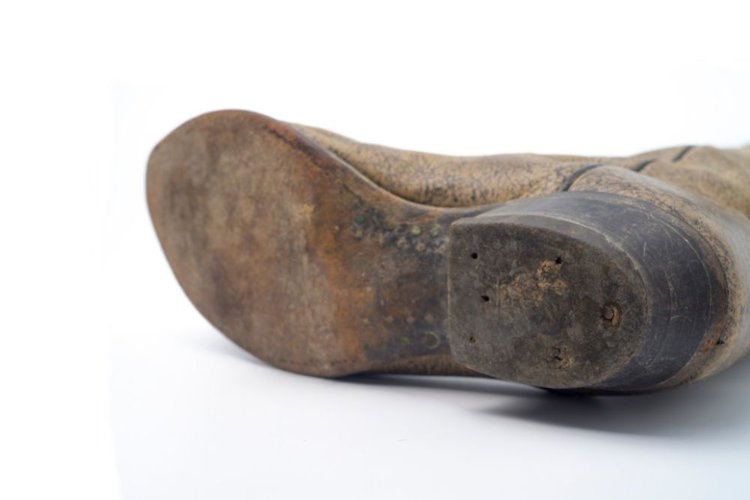 How Long do Leather Soles Last on Cowboy Boots?
Not too long, the leather soles of cowboy boots can last no more than 2 years if you use them casually for working and walking. And they can last around 3 years if the frequency of use is not too much.
Generally, the leather soles of cowboy boots are made from heavy leather, they are thicker, stiffer and more durable than leather upper.
However, leather is leather, and with the impact of environment, terrain, and weather, it can wear out over time, especially if you use leather sole cowboy boots in a wet and nasty environment, they will quickly deteriorate.
Water is a hideous enemy of leather. If you often wear leather sole cowboy boots in the wet and nasty weather, you may need to resole them every single year.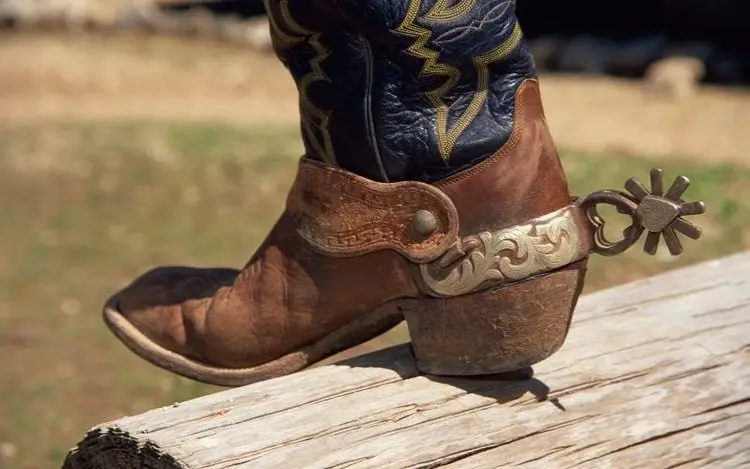 In fact, I like using cowboy boots with rubber soles for wet and nasty weather and cowboy boots with leather soles for dry and hot weather.
Rubber soles are not affected too much by water like leather soles, and they have a better grip than leather soles.
Leather soles have a smooth surface and hate water, they are quite slippery for wet terrain and absolutely not a good choice in the rainy and snowy season.
If you wear leather sole cowboy boots in a dry and hot environment, they will work great. Because they are very breathable, and can last for 2 to 3 years.
The most obvious sign that the leather sole of a boot starts to wear out and needs to be replaced are holes in its surface. And this is the time you need a good cobbler.
However, before going to the cobbler, you may need to know some notes here!
Oh, I forgot one thing, how about using leather sole cowboy boots for heavy work? Like working on the concrete every day? I have been on the construction sites for 2 years with my leather cowboy boots (some work on construction sites do not need boots that have safety toes), and I have them resoled 2 times.
So if you use leather sole cowboy boots for heavy-duty work, they may not last more than a year.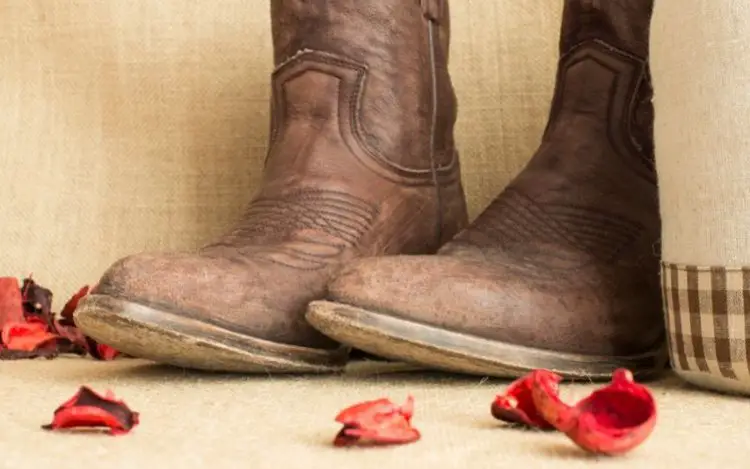 Wrap it up
Okay, to summarize all the above, I have this table:
Used for…
Durability
My rating
Casual wear
2 to 3 years
Very suitable

⭐⭐⭐⭐⭐

Hot and dry environment
Around 2 years
Very suitable

⭐⭐⭐⭐⭐

Wet and nasty weather
Around a year
Not a good choice

⭐⭐

Heavy-duty work
No more than a year
Average

⭐⭐⭐
And that's it, that's all about the durability of the leather sole on cowboy boots!
Howdy y'all, and welcome to From The Guest Room, your ultimate guide to all things Western! I'm Jay Gatz, a lifelong cowboy boot enthusiast with over 5 years of experience in the Western style world. I'm excited to share my knowledge with you and help you discover the perfect cowboy boots and western gear to elevate your style. Let's explore the rich history and timeless appeal of Western fashion together!