Dan Post is a big name in the cowboy boot industry with a long history, skilled workmanship, and endless creativity.
Up to now, Dan Post has confirmed themselves as one of the legends in the cowboy boot world.
Before buying one of Dan Post boots, you might want to explore more about this brand.
Now, let's go over this Dan Post cowboy boots review to find yourself a perfect pair of Dan Post cowboy boots!
Dan Post Cowboy Boots Review
I will evaluate the Dan Post cowboy boot brand through different sections, such as comfort, protection, material, applied technology, etc.
From there, hopefully, you can have your own assessment of Dan Post!
Dan Post brand summary
First appearing in the mid-1960s, Dan Post emerged as a prominent brand with "Handcrafted Cushion Comfort".
Dan Post is not only known for cowhide cowboy boots, but they are also known as one of the most innovative manufacturers producing exotic boots.
To help customers get comfortable and smooth from the very first steps, Dan Post cowboy boots are made from the most advanced materials.
Cowboy boots from other brands might take time to break in, but Dan Post confidently claims their boots will be comfortable right out of the box with handcrafted cushion comfort.
Today, Dan Post still keeps their promise and continues to develop their brand name.
This way, when it comes to Dan Post, people will immediately think of their cowboy boots with wonderful features such as the finest exotic leathers, premium cowhide leather, artistic appearance and comfort from the first step.
That's what Dan Post claims, but are they really good? Let's find out together!
Read more: Are Durango Boots Any Good? – Review
Top Product line
Ariat or Justin are two brands with many different types of cowboy boots such as western boots, riding boots, western work boots, etc.
Unlike them, Dan Post doesn't have such diversity, they focus on western boots more.
Not diverse in cowboy boot types, but Dan Post offers western boots with different styles: from distressed, dusty to classy or vintage fashion.
In addition, the materials to make Dan Post boots are also very diverse.
Besides cowhide, exotic cowboy boots (snakeskin, ostrich leather, lizard, caiman…) are among Dan Post's specialties.
Dan Post cowboy boots are made of real leather to guarantee what they claim: "provide comfort from the first step"
The diversity of styles, looks and exotic leather materials are the key factors that have made the success of Dan Post brand.
Each leather type will give the boots different looks and styles, which makes the diverse styles of Dan Post western boots.
For fashion, you can wear caiman cowboy boots with a suit, ostrich cowboy boots with jeans, and snakeskin cowboy boots with trousers.
Aside from western boots, riding boots are one of Dan Post's favorite products. Dan Post also produces some western work boots but in small quantities.
Above all, when it comes to Dan Post, western boots are the products you should think of.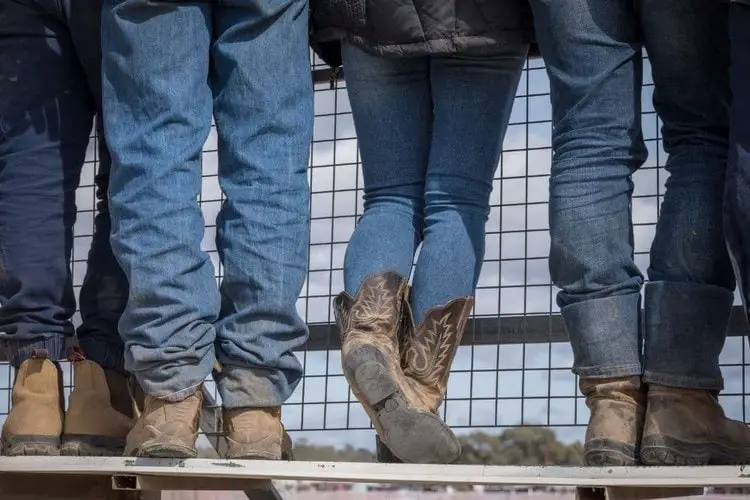 Quality/Materials
To verify Dan Post's claim of "providing comfort from the first step", we need to look at the quality of materials.
Looking at Dan Post products at Amazon, you can realize one thing is that most Dan Post boots are made of genuine leather, even if it is a familiar leather (cowhide) or exotic leather.
What does it mean?
In fact, only genuine leather can bring comfort for the wearers.
Dan Post knows that so they produce boots made of genuine leather to keep their promise: provide comfort from the first step.
Well, it looks like you don't have to worry about the quality of Dan Post cowboy boots anymore, right?
I myself also own Dan Post Ostrich cowboy boots. They are soft, smooth and light that I'm so pleased with their absolute comfort.
With materials made of cow leather, ostrich leather, snakeskin, crocodile, lizard, etc. Dan Post can confidently claim to be a cowboy boot brand with the widest variety of exotic leather materials.
Fact: If you're looking for a pair of boots that is great for comfort, go for cowboy boots made from ostrich leather. Ostrich leather is one of the extremely soft leather types.
In addition, good durability is also one of the strengths of Dan Post.
A well-maintained Dan Post cowboy boot can last more than 10 years, because Dan Post boots are made from the finest materials and advanced technology.
Safety/Protection
Do you work at dangerous sites? Your outdoor work needs waterproof boots? Or your job requires boots with steel toes? Then Dan Post is an ideal brand with various boots to serve you.
In addition to traditional cowboy boots, Dan Post also introduces cowboy work boots, which feature low or standard heels, short shafts (to mid calf) with flexible and non-slip outsoles.
These features provide excellent comfort, balance and stability for the wearers.
Some other Dan Post boots can be waterproof or have steel toes, steel shanks to protect your feet completely.
Price
Overall, Dan Post cowboy boots are affordable and worth your money.
However, some boots made from exotic leather will be more expensive than classic cowboy boots made from cowhide.
When it comes to the price, Dan Post has mid-range cowboy boots. For a cowboy boot lover, it is not difficult to own a pair of Dan Post cowboy boots.
User's real experience
I have a few friends who are very knowledgeable about cowboy boots, here are some of their comments about cowboy boots by Dan Post.
"I have several Dan Post and have a pair of pythons due today as nice as any in my opinion" – Gene Davis

"I had my Dan Post since 1992 and I still wear them on a weekly basis" – Nicolas Biangel

"I love my pair even though they were too big. I threw an insole in and it became my favorite boot" – Frank D'Agostino

"I have 3 pairs and have found them all to be of good quality and to be very comfortable. They are a good boot" – Victor Harrelson

"The 2 python boots in this picture are Dan post, I like them a lot, super comfortable, and really high quality for the price." – Nick Maynard

"I picked up my first pair of Dan Posts Milwaukie in Black Cherry. My wife has a pair of Python Dan Post(womens) and loves her pair as they seem to fit her best. I wear a 9.5 ee in most boots glad I tried the Dan Posts as the 9.5ee were too wide.. 9.5 d jammed my toes a little. tried the 10d and they fit darned near perfect.. I've worn them 4 days the last 10 days. wearing them today as well.. great fit and so far very comfy…" – Edward S. Sheffield

"I guess I'm the odd one out here. They aren't my favorite. I have 2 pairs and won't buy another. The fit is all over the place for me never consistent. Other than that they are nice. They just need to make a more consistent fit." – Bradley Crandall

"I have a pair that I like, but I agree sizing and fit is all over. Not the same Dan Post of 20 years ago. Dan Post used to be one of my favorites and now it's more Tony Lama and Lucchese." – Dale Huitt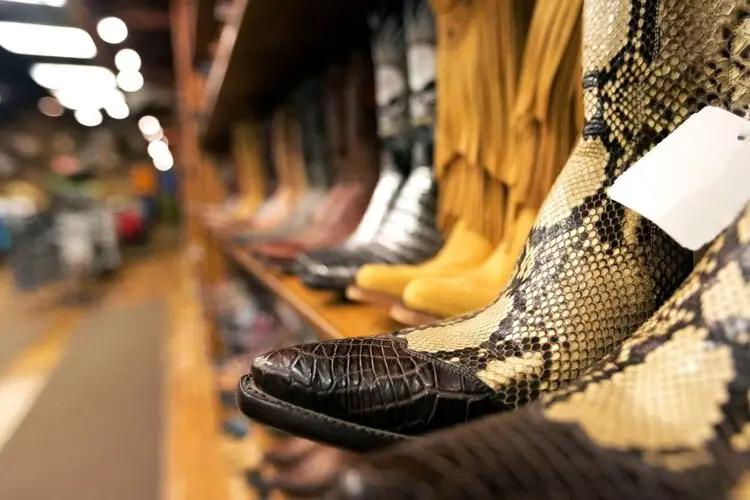 Customer service
Dan Post cowboy boots are currently sold in many different forms, online and offline so we cannot have a general assessment of the service.
It will depend on the experience of each person.
But what you should care about when buying a pair of cowboy boots is the return policy. This is important because it is very common to return cowboy boots.
Dan Post cowboy boots can be returned within 60 days of receipt.
However, you must ensure some conditions of the company:
Cowboy boots show no signs of misuse or wear.
Cowboy boots must have all tags remaining and be in their original packaging
For the company to refer to your order, you should keep the packing list
When you return cowboy boots, shipping fees are not refunded
For other return instructions, you can refer here!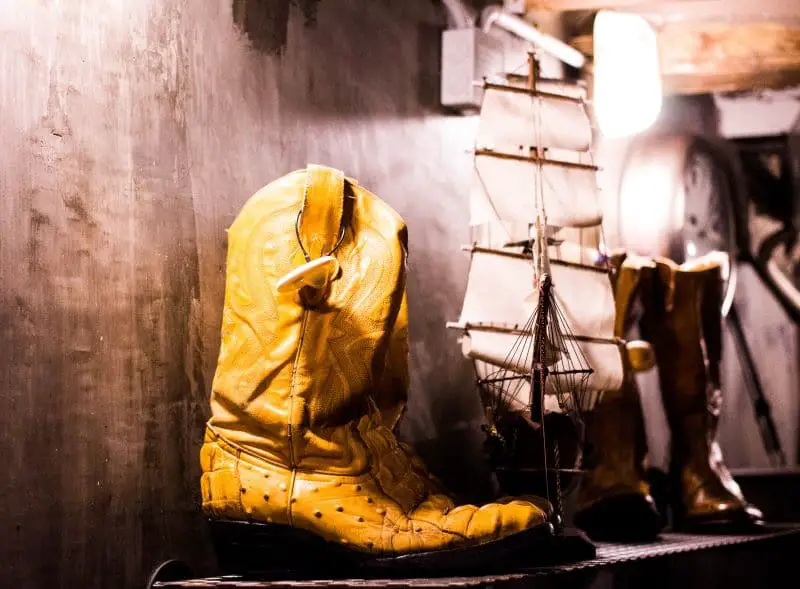 Are Dan Post cowboy boots good?
According to our analysis (regarding quality/material, safety, user experience,…), it can be concluded that: Dan Post cowboy boots are GOOD!
We can see that Dan Post focuses on western boots rather than produces various boots in massive quantities.
So their boot quality and materials are guaranteed to be real and high-class. In addition, many boots provide the best features for safety.
Besides, Dan Post boots also have a long history, and are highly appreciated by many people for their appearance, comfort, safety…
Only one problem is the fit of their boots. Many Dan Post boots are considered not fit true to size. You need to be aware of that.
Do Dan Post cowboy boots run true to size?
This depends on different boots. One thing for sure is that not all Dan Post cowboy boots run true to size.
In fact, users don't appreciate the fit of Dan Post boots much. You should pay attention to their size.
Also, you should carefully read the reviews of previous buyers, these reviews will come in handy when choosing a cowboy boot size (pre-buyers will probably tell you to go up or down size).
Notably, Dan Post boots have a 60-day return policy. So stay calm, it is totally normal to return cowboy boots once they don't fit you properly.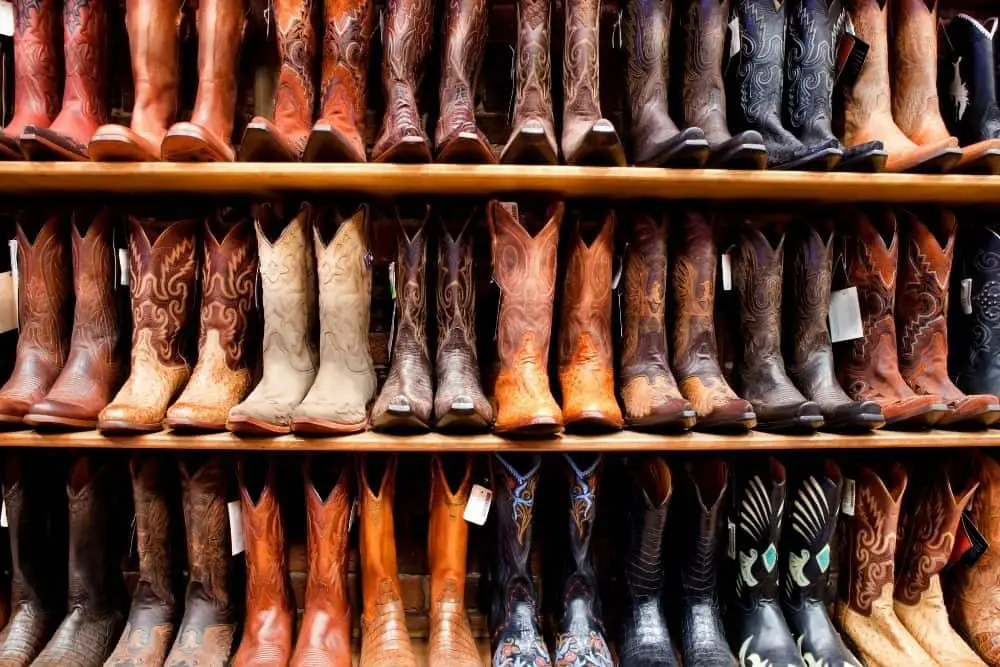 Are Dan Post Boots made in the USA?
Yes, but not all Dan Post cowboy boots are made in America.
In fact, Dan Post cowboy boots are made from around the world: some in the USA, some in Mexico and others in China.
Can you resole Dan Post boots?
You can resole Dan Post cowboy boots.
However, you should note that resoling is technical work. If you are unsure of resoling by yourself, find a good cobbler and let him do his professional job.
How do you clean Dan Post boots?
Dan Post cowboy boots are not only made of cow leather, but also made from exotic leather.
If you bought Dan Post cowboy boots made from cowhide, you can learn to clean them here. But if you're looking for ways to care for your exotic cowboy boots, I have a comprehensive article here!
But if your cowboy boots are made from exotic leather (lizard, ostrich, crocodile…) then you need to know the proper methods to clean them.
Before you leave
We'll summarize all Dan Post cowboy boot reviews in the following table!
Editor's rating
| | |
| --- | --- |
| Comfort | ⭐⭐⭐⭐ |
| Durability | ⭐⭐⭐⭐ |
| Style | ⭐⭐⭐⭐⭐ |
| Safety/Protection | ⭐⭐⭐ |
| Fit | ⭐⭐⭐⭐ |
| User's real experience | ⭐⭐⭐⭐ |
| Customer service | ⭐⭐⭐⭐ |
| Price | ⭐⭐⭐⭐⭐ |
To sum up, you don't have to worry too much when buying a pair of Dan Post cowboy boots. They have history, skillful workmanship and great technology, etc. All of that has created a brand of boots that is extremely popular in the cowboy boot world.
Exotic cowboy boots of Tony or Lucchese are often very expensive. But for Dan Post, their exotic cowboy boots are more affordable but still guarantee high quality. This is a huge plus.
Besides, Dan Post boots don't take long to break in, and I love that!
How about you? What do you think about Dan Post cowboy boots?