When you ask if you can wear cowboy boots, that's when you don't really understand them! And I'm pretty sure this is a question that newbies often ask.
In fact, anyone can wear cowboy boots these days. Those who can't wear cowboy boots are relatively few and the reason is mainly due to the nature of their job.
Whether you are a cowboy / rancher or not, a variety of cowboy boots can still satisfy you.
Today we're going to dive into this!
I'm Not A Cowboy or Rancher, Can I Wear Cowboy Boots?
To make it clear whether you can wear boots if you're not really a rancher or a cowboy, the most accurate answer is that you can wear cowboy boots whoever you are.
Today, cowboy boots are no longer just specialized footwear for farming or horseback riding. They have come closer to the masses and become familiar items for casual wear.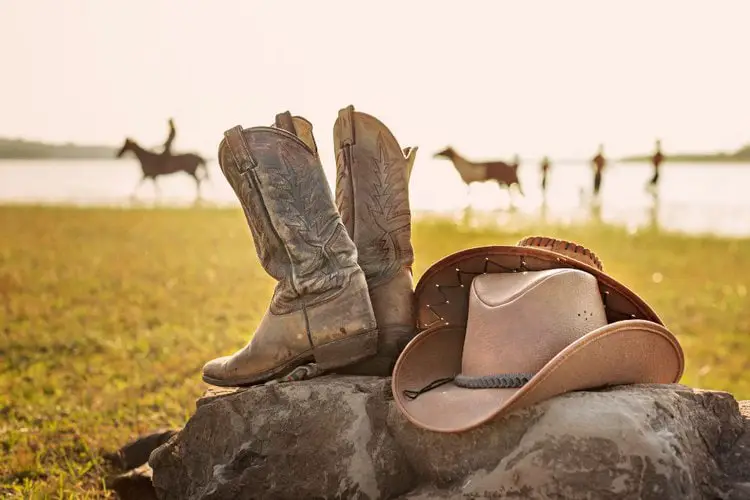 The construction of cowboy boots today is more diverse than in the past, especially in the heel, sole, toe shape, and material they are made of.
Those differences are generally good, both in terms of style and function, especially for people who are on their feet all day.
Today, cowboy boots have lower heels for easier balance and stability when walking. The toe box has more room with the appearance of round or square toes, your feet will be more comfortable.
Besides, the soles of some brands of cowboy boots these days have great arch support so you can stay comfortable all day.
These changes and developments all ensure you can use cowboy boots for almost any job.
Even with hard work like at construction sites, many cowboy boots reinforced with steel or composite at the toe were able to participate. You can imagine how versatile they are.
In terms of style, with the increasing number of exotic leathers, cowboy boots offer a variety of styles. You can use them for more than one type of work.
Each type of exotic leather has a different style so today, they can appear anywhere!
In addition to the unique style, each type of exotic leather also possesses different outstanding characteristics.
Like shark leather, this is a sturdy material with very good scratch resistance. Besides, it also has a natural ability to resist water. Meanwhile, ostrich leather is extremely soft thanks to its rich natural oils.
All in all, the variety of styles and uses of cowboy boots makes them more versatile than ever, and you don't have to be a cowboy to wear them.
However, there are some small yet necessary notes for you. Let's see what they are!
You shouldn't wear cowboy boots if you're…
A runner, a tennis player, or a diver! Sports games require specialized footwear!
Cowboy boots can be suitable for many different jobs and uses, but don't wear them if you're a professional athlete.
Their weight, structure and support are not really suitable for sporting activities.
You wouldn't want to wear a pair of 5 lbs cowboy boots for a run!
So consider!
Cowboy boots are very versatile but you need to use the right type of boots for the right purpose.
Like I wouldn't use a pair of wild cowboy boots for the office or use caiman boots to drive trucks.
Understand what I mean? A pair of cowboy boots that fit your purpose needs to match both style and function.
Be careful with this!
Conclusion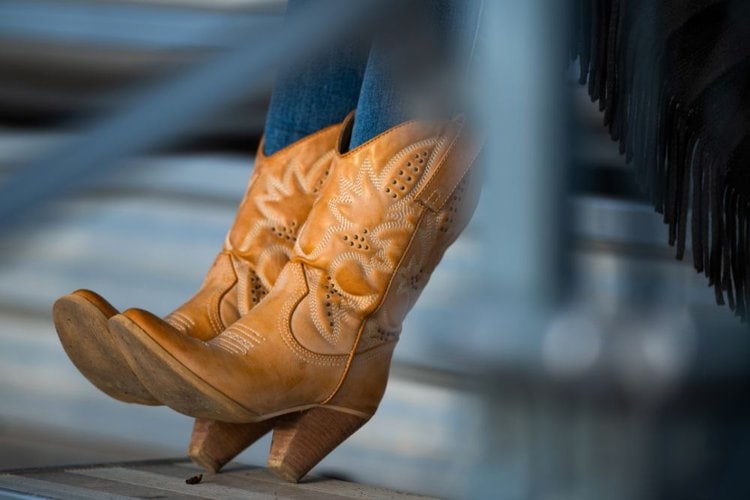 Even if you're not a rancher or cowboy, be confident that you can wear cowboy boots for nearly the entire purpose.
Except for sporting purposes that require the participation of specialized footwear, with the variety of cowboy boots available today, you can use them for most activities, whether outdoor or indoor.
However, make sure you use cowboy boots with the right style for your purpose.
Good luck!
Howdy y'all, and welcome to From The Guest Room, your ultimate guide to all things Western! I'm Jay Gatz, a lifelong cowboy boot enthusiast with over 5 years of experience in the Western style world. I'm excited to share my knowledge with you and help you discover the perfect cowboy boots and western gear to elevate your style. Let's explore the rich history and timeless appeal of Western fashion together!