One of the most famous cowboy boots brands today is Ariat. Their boots have very high coverage and get a lot of good reviews from the cowboy boots world.
If you search for Ariat cowboy boots on e-commerce sites, such as Amazon, I'm pretty sure that when you enter the keyword "cowboy boots" most of the results displayed will be Ariat cowboy boots.
A question that many cowboy boots lovers often ask themselves is where Ariat cowboy boots are made.
Well, this is a very common question, and the answer for you is below!
Where are Ariat cowboy boots made?
Most of the Ariat cowboy boots are made in China. Some are made in Vietnam and handmade in Mexico and Italy. In fact, just a few Ariat products are made in the US.
It can be said that you will be hard-pressed to find the manufacturer's name on Ariat cowboy boots if you buy them on e-commerce sites.
The most obvious way to find where they are made is to look in the lining of cowboy boots. They are printed on it.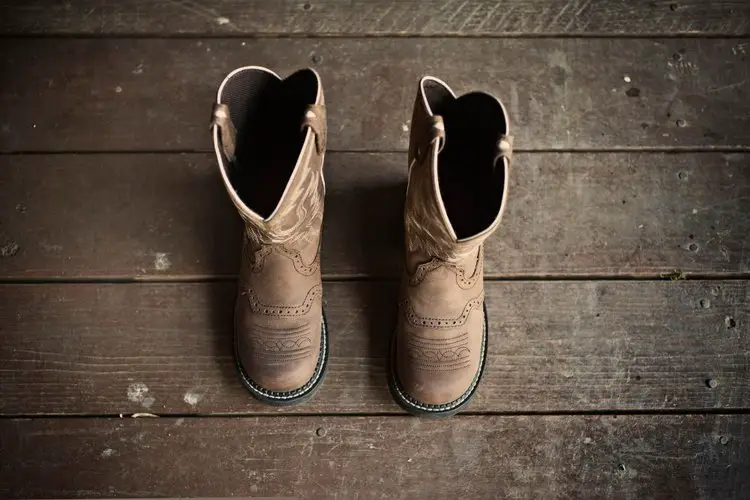 So why make it in China?
Let's take a look at some socio-economic issues.
"Workshop of the World" is the nickname for the giant industry in China. It is both an achievement and a result of 40 years of innovation.
Starting in 1997, within 5 to 7 years, the domestic production of the cowboy boot industry has decreased by more than 38%, the reason is that it has shifted to production abroad. China is a very attractive destination for many incentives.
If you have an iPhone or iPad, turn its back to see "Designed by Apple in California / Assembled in China".
This means that Americans are only the owners of the design and creation, while the remaining stages of component production, assembly, and packaging are all done in Shenzhen – China.
So we can see…
The Ariat brand will die immediately if moved back to the US where the production costs are increased by about 15% compared to the costs in China.
Because Americans don't get the habit of working three shifts a day with the process of eating, staying, living, and working like moths in huge factories, making 400 cowboy boots in a minute, with remuneration of 700 – 900 USD / month.
This payment is too attractive in China but pretty low in the US!
So why are production costs in China cheaper?
Because China has deliberately devalued the renminbi in order to create an export competitive advantage with the US.
Ariat's cowboy boots are manufactured by industrial lines, not by hand, so if made in the US, Ariat will completely lose its competitive advantage.
In general, the production of cowboy boots outside the United States will have two main benefits:
Save production costs, thereby having competitive prices
Increase profits thanks to incentives (usually tax, land price, labor cost, etc.)
You can read more about what determines the price of our cowboy boots here! It will include where, how and what materials they are made of.
Okay, I think we can stop the lesson here …
Are Ariat boots worth the money?
Yes, Ariat boots are worth the money. Don't worry, not every item made in China is shoddy.
Famous cowboy boots brands in the US are all highly skilled companies because they all have a long history of manufacturing cowboy boots.
Each cowboy boots undergo stringent quality control standards of the parent company in the United States.
Quality control standards are the most important because the quality of every cowboy boot depends on these standards.
Before cowboy boots want to return to the United States, they must pass through the parent company's quality control standards.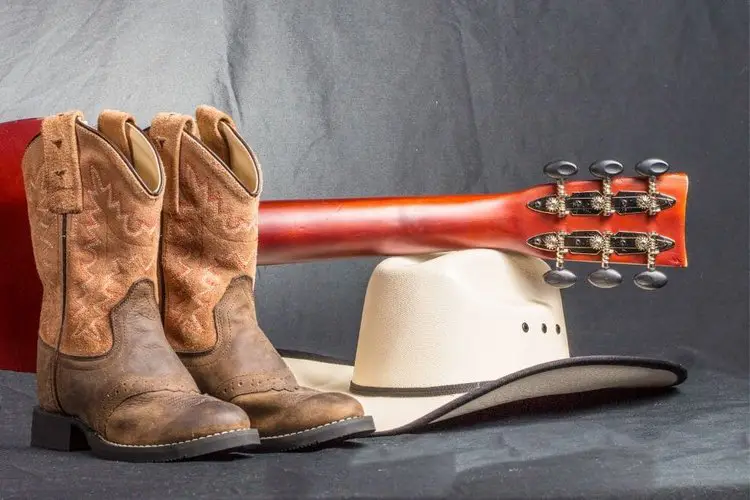 Where is Ariat located?
Union City, California.
Founded in 1993, by Pam Parker and Beth Cross.
Do Ariat boots have a lifetime warranty?
No, all Ariat cowboy boots are only warranted for a maximum of 1 year. Ariat brand products are all made according to the industrial production line in China, so it seldom appears defective products.
For that reason, you only get a warranty for the defective product. If your Ariat cowboy boots are bitten by your beloved dog, or frayed after using a long time, in that case, you are not covered by the warranty.
You can report defective products here.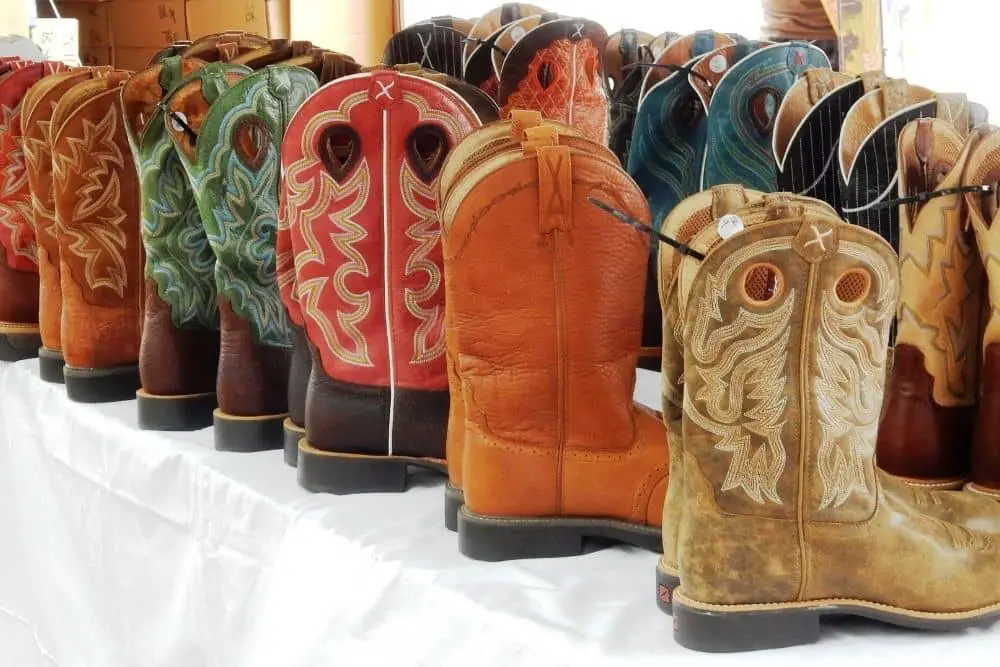 How Long do Ariat boots Last?
It depends on how you use and store the boots. Normally, if well-maintained, cowboy boots can be used for more than 10 years.
In general, the life expectancy of cowboy boots varies from 4 to 5 years on average.
You can see there are many websites specializing in trading and exchanging used boots, which proves that cowboy boots have a longer shelf life than other fashion products.
Anyway, a pair of boots that cost hundreds of dollars should last for more than 2 years.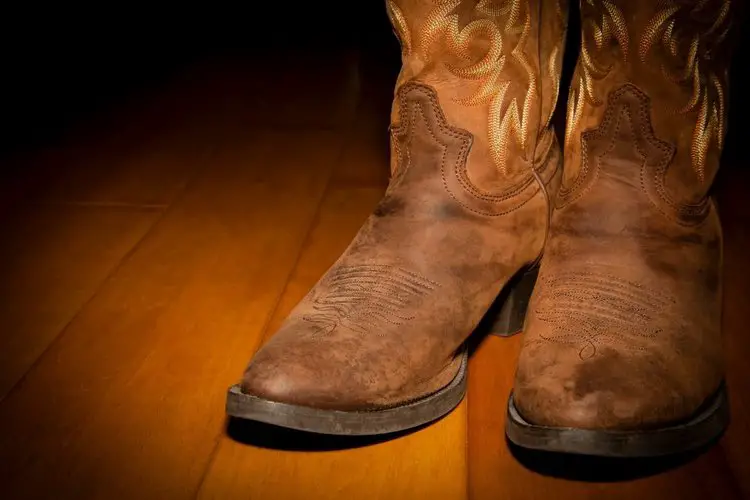 What are the main cowboy boots of the Ariat brand?
One of the features that Ariat stands out most is that their products are extremely diverse. You're almost never short of cowboy boot options when you stop by Ariat's store.
Traditional cowboy boots, stockman boots, buckaroo boots, roper boots, cowboy work boots, square toe boots, pointed toe boots, high heel boots, etc. You can find them all at Ariat.
However, to evaluate Ariat's main and successful product lines, I highly rate Roper boots, cowboy work boots, and traditional cowboy boots as they are very successful products.
Ariat products are very popular on Amazon offering many sizes and many products so it is very rare for Ariat to run out of stock.
Last words
Well, I can't really judge whether it's right or wrong for today's cowboy boot brands to make overseas. But to be fair, Ariat products are good!
Ariat brand has diverse cowboy boot lines. You are never short of choices. Besides, Ariat's return policy is great and their products also have a very high standard (few defects, fit well, comfort, etc.).
Either way, your money, the choice is yours!
Howdy y'all, and welcome to From The Guest Room, your ultimate guide to all things Western! I'm Jay Gatz, a lifelong cowboy boot enthusiast with over 5 years of experience in the Western style world. I'm excited to share my knowledge with you and help you discover the perfect cowboy boots and western gear to elevate your style. Let's explore the rich history and timeless appeal of Western fashion together!