Usually, to style well with cowboy boots, your pants need to be in a color that harmonizes with boots. And this is also a dilemma for many people.
Today, the structure and color of cowboy boots develop very well and these boots can be suitable for many different outfits. Among them, people still favor the familiar brown cowboy boots.
In general, regardless of any footwear made from leather, like dress boots or Chelsea boots, brown is always a very popular color. The simple reason is that this can go with almost any outfit for different types of work.
So in fact, there is nothing to worry about when it comes to picking the right outfit with brown cowboy boots. Just relax!
Today, we will bring the most detailed explanation for you on how to choose the best color to go with brown cowboy boots.
Let's check it out!
What color should I choose to wear with brown cowboy boots?
Most people who go for cowboy boots are looking for a classic and clean look. Therefore, the combination of brown cowboy boots with pants needs to lead to such results. Dark and classic pants will be the best way to go.
Therefore, many people often like to wear dark blue jeans with brown cowboy boots and consider them a classic choice of western beauty.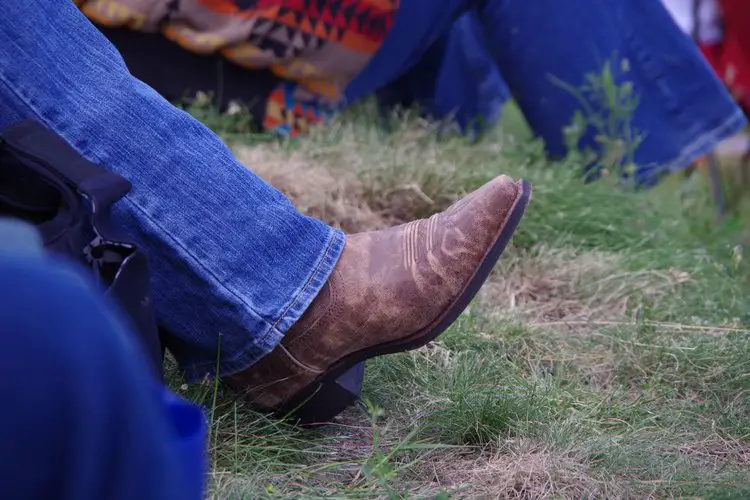 Besides the familiar dark blue jeans, you can still use gray, or khaki jeans to go with brown cowboy boots without any problem.
However, in addition to jeans, you can try out other outfits with brown cowboy boots such as suits with dark tones (black or gray). They still create perfect harmony in style and color.
Dress pants are no exception and a flat front construction would be a great choice to go with brown cowboy boots to the office.
Unlike the black cowboy boots that often have to go with solid color pants, for brown boots, you can completely choose for yourself pants with lighter colors.
In addition to dark colors, jeans with shades of tan, blue or navy (less dark) are also very suitable to go with brown cowboy boots.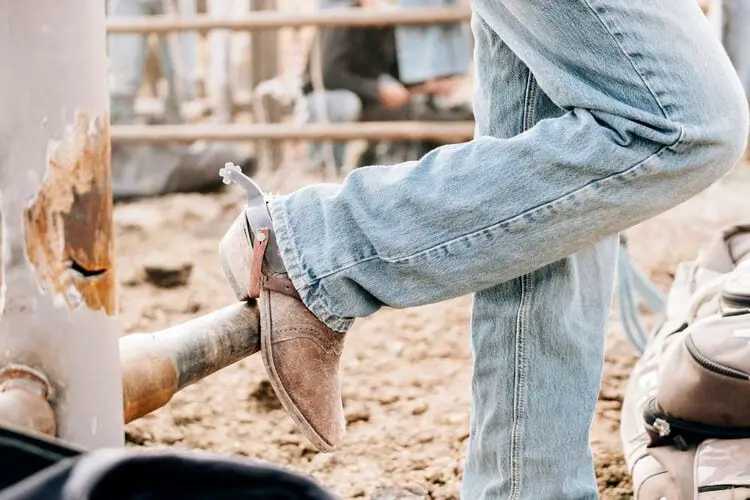 Besides, there is one rule that you should always remember, your belt must have a color that matches cowboy boots. That means you should wear a brown belt.
Your belt should be the same color as your cowboy boots to ensure a clean and classic look. It won't be perfect if your belt has a different color, even if it's black.
You need to stay away from pants with flashy colors like red, yellow or green, etc. They will certainly create a contrast in the style of the two types of accessories (your pants and boots).
The brown color of cowboy boots is a classic color, don't let them become chaotic when paired with pants that are too bright.
Your outfits should also have harmony. So far we've talked mainly about pants with cowboy boots, you should also pay attention to the shirt.
Shirts to wear with cowboy pants and boots don't have to be the same color or tone. But to stay stylish, don't go for tops with brightly colored patterns. Instead, shirts with simple patterns are better.
Conclusion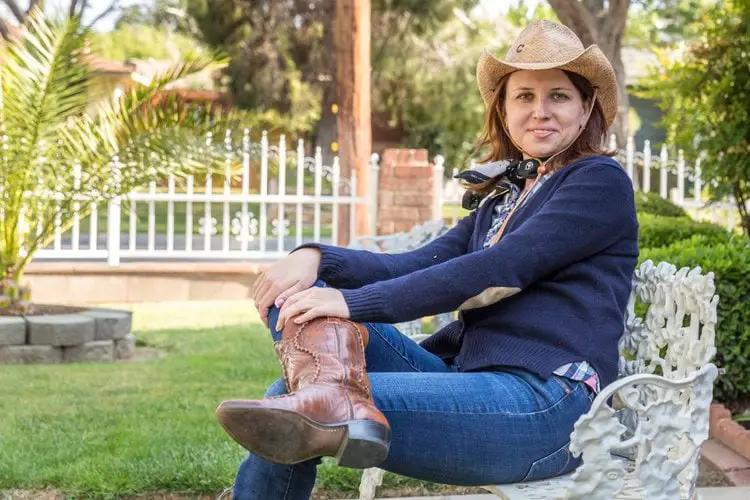 In short, brown cowboy boots are super easy to wear with different outfits.
As for the color of the outfit, it will be best if you choose ones with dark or classic colors like gray, tan, khaki, black, dark blue, or brown. They will create perfect harmony in both color and style.
In addition to the good and classic colors mentioned above, some other light colors can also be considered. They might not be the most beautiful, but are still great choices, they include blue, tan or navy with a little dark. You can totally look fine in them.
Don't forget to choose a belt in a color that matches your cowboy boots, it's a rule all men need to follow if you don't want to look silly.
Stay away from pants with flashy colors like orange, red, yellow, etc. They give you nothing and will be a great match with brown cowboy boots.
That's all you need to know!