The rainy season is always a nasty season for cowboy boots. To protect them, you need to know how to waterproof leather as well as how to dry cowboy boots quickly.
There are quite a few questions about how to waterproof cowboy boots in the rainy and snowy seasons. The best way is using specialized products or oils and wax.
More specifically, many want to know how often they should waterproof cowboy boots.
Today's article will answer that question for you!
Waterproof Your Cowboy Boots: How Often?
In fact, it is impossible to point out a specific time to waterproof cowboy boots, as it depends on a lot of factors, like the frequency of use in the rain or snow, what products you use (oil, wax, or conditioner), etc.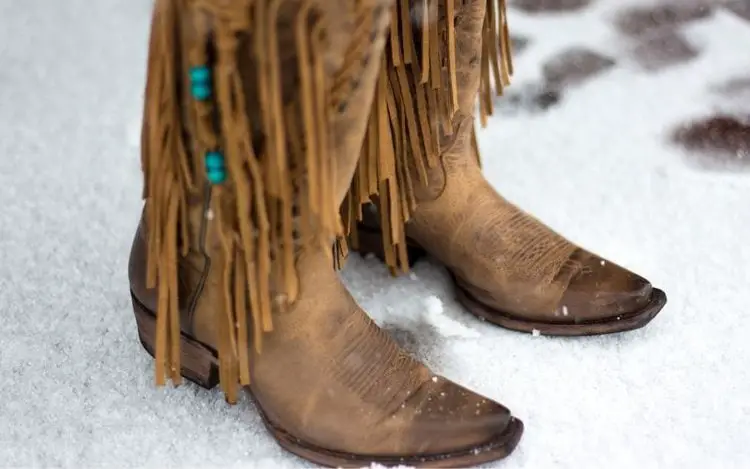 And we also shouldn't stick to a fixed time to waterproof cowboy boots, what you need to do is look for some signals.
The first thing, when the rainy season is coming, make sure you have cowboy boots covered thoroughly with 2 waterproofing coats. Remember to clean them before applying waterproof spray, mink oil or beeswax.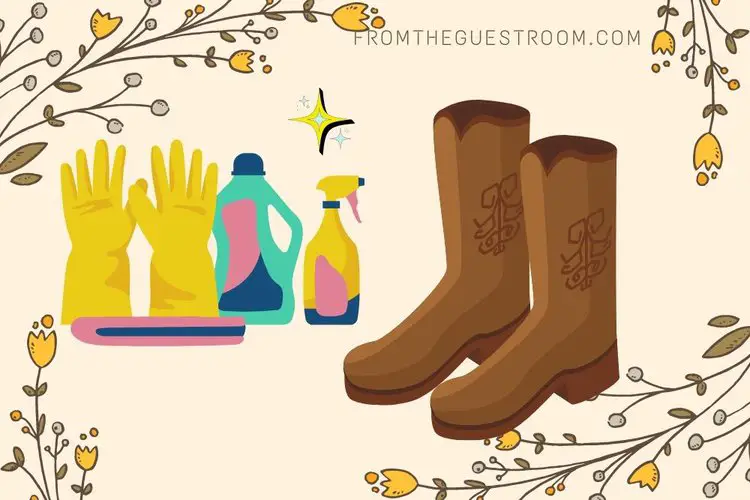 Normally, if you often go or work in the rain, the waterproof layer will last about 1 and a half months, or up to 2 or 3 months. It is difficult to get an exact number, you should observe the surface of cowboy boots. Some indicators such as:
When cowboy boots are covered with a waterproof spray, their surface will be quite clean and less muddy. Your boots look cleaner, but when this layer is removed, dirt will easily cling to the surface of the boots.
Pay attention to the water droplets on your boots. Usually, when covered with waterproof coats, the water droplets will stay on the surface quite clearly. You can test it at home by spraying water on the boot surface. But if you see water seeping in, which means the waterproof spray is no longer effective.
Observe the surface and color of cowboy boots. Many products that make leather waterproof also darken it. If you see the color of leather fading, it's likely that you need a new waterproof coat.
The above are the 3 most obvious signals! You should check or look out for them every 1 and a half months, or 2 months if you frequently use cowboy boots in the rain.
In general, I don't encourage people to use cowboy boots in the rain, except for a few cowboy work boots that are specifically made for outdoor work and are clearly described as waterproof boots.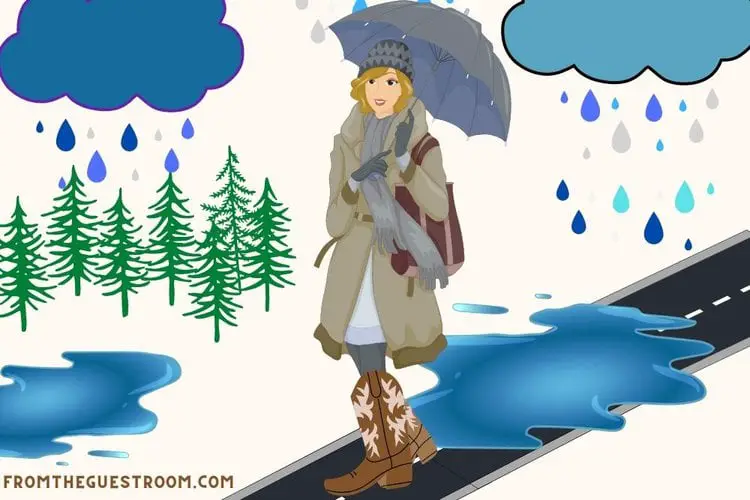 For the rainy season, the waterproof spray is always a good choice.
Last update on 2023-05-29 / Affiliate links / Images from Amazon Product Advertising API
If it's just to avoid sudden rains, then you need to waterproof cowboy boots once during the rainy season (5 to 6 months). Or even once a year if it doesn't rain in your area.
In general, you should be more careful when the rainy season comes. If you have a lot of boots in the house, buy a boot dryer to make sure your cowboy boots boots can dry as quickly as possible.
JobSite Boot Dryer - Electric Shoe Dryer & Boot Warmer - Ultra Silent
WARM THERMAL AIR – Designed to dry your wet boots, shoes, gloves or garments safely overnight with...
KEEPS SHOES FRESH – Keeping your shoes and boots dry is key to keeping them stink-free. Dry time...
SILENT DRY - Safe, Silent, Simple, no motor or moving parts, so quiet you might think it is not...
Last update on 2023-05-29 / Affiliate links / Images from Amazon Product Advertising API
I usually stuff some absorbent paper or boot trees inside cowboy boots to make sure they don't get wet from the inside. A hairdryer is also a good solution, but remember to keep the temperature not too hot.
Ariat Boot Trees Blue One Size
Keep your boots looking and feeling great with this pair of boot trees
Molded synthetic material
Spring action accommodates a variety of shaft widths
Last update on 2023-05-29 / Affiliate links / Images from Amazon Product Advertising API
Water can ruin the leather in the long run, so don't let your cowboy boots get wet.
And that's all you need to know!
Conclusion
In general, you can know quite well whether you should reapply new waterproof coats by visual inspection. This will be more accurate than sticking in a certain period to waterproof your cowboy boots.
The three signals you can see on the surface of boots to add new waterproofing coats:
Your cowboy boots have too much dirt on them, chances are that the waterproof layer faded.
Water droplets do not stay on the surface of cowboy boots but seep in the leather, meaning the waterproof layer is no longer effective.
Cowboy boots darken after applying the waterproof spray, their color fades meaning the waterproof layer also disappears.
If you often work in the rain, then check these signals every 1 and a half months to 2 months. But if you just want to flee sudden rains, check them every four to six months.
Good luck!
Howdy y'all! I'm Grace, a western style enthusiast with over 10 years of experience. From cowboy boots to western gear, I'm passionate about all things western and dedicated to helping you find the perfect style to suit your taste. Join me and my fiancé Jay Gatz as we explore the rich history and timeless appeal of western fashion together!