As one of the most popular leathers in the world of cowboy boots, lizard leather always brings a unique and attractive look.
Regarding lizard boots, you can wear them with a variety of outfits in many different styles, from distressed jeans to an elegant suit.
Lizard leather is created with uniform and unique textures and patterns, however, in reality, those ridges on the scales can cause you a lot of trouble when you want to clean your boots.
At the same time, their shiny appearance can also be ruined if you do not really know the right method, especially if you do not know the right tool to clean them.
And today's article will be the answer for you, we will show how to keep your lizard cowboy boots clean and shiny.
Let's check it out!
Key Takeaways
Choose a soft brush so as not to scratch the surface of the lizard boots, a horsehair brush will be a good choice. They are soft and long, so they can clean the nooks and crannies of the scales.
Using a specialized leather cleaner for reptile leather will protect the lizard's surface better. Do not use a leather cleaner that has wax or alcohol-based ingredients.
Don't forget to use a leather conditioner to restore moisture to the lizard leather after each cleaning. Because leather cleaner will sweep away the moisture of the boots whether you like it or not.
Leather conditioner should be wax and silicone free and specifically made for reptile leather for greater effectiveness.
It is not difficult to realize that most people will like lizard cowboy boots because of their glossy appearance. A pair of lizard boots are always the best choice for a work outfit.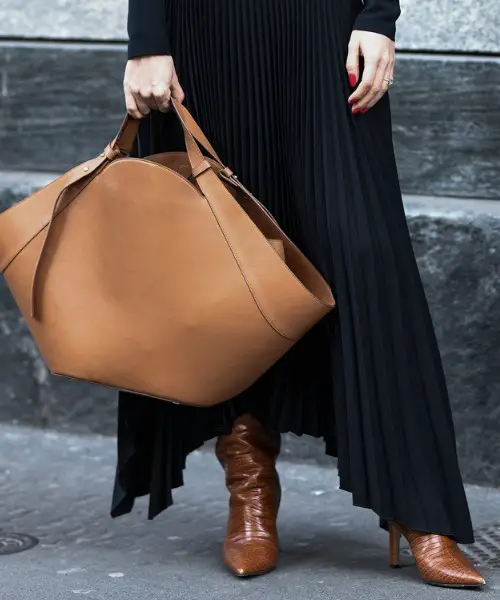 To keep that look last long without fading, you should find products specifically designed for cleaning leather.
Typically, a horsehair brush with extremely soft bristles will not scratch the surface of lizard leather, so stay away from toothbrushes or laundry brushes.
At the same time, lizard leather is made of scales, so there will be many crannies that ordinary brushes cannot reach.
Therefore, the horsehair brush is really a good choice because the soft and long bristles can get into every nook and cranny.
In terms of cleaners, you can also easily find specialized products these days. Leather cleaner for exotic reptile leather will be your best friend.
It contains softer compositions that don't make lizard leather dry out or lose its original color. Lizard leather is quite thin and sensitive compared to cowhide, bull hide, or ostrich.
You should stay away from leather cleaners that contain wax or alcohol-based properties. They can cause lizard boots to lose their luster because alcohol tends to darken the leather while wax can affect the glossy feature of lizard leather.
Some saddle soaps may not be a good choice if they contain beeswax. To be on the safe side, read its ingredients carefully before using it. In general, saddle soap is still a good choice for regular cleaning.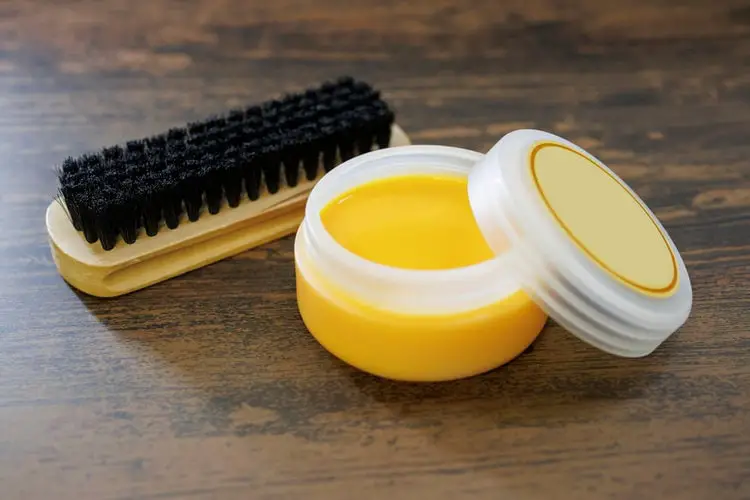 Here are step-by-step instructions
Moisten the horsehair brush to pre-clean cowboy boots, making sure most of the dirt or light mud is removed. Then clean the brush.
Apply leather cleaner to the brush or directly on the boot surface. Continue to scrub the surface of cowboy boots while they are still damp from the pre-clean.
Scrub thoroughly but gently the nooks and crannies of the scales, this ensures the lizard leather is clean and bright.
Rinse and wring out the brush, then use it (or you can also use a clean towel) to wipe away any remaining residue.
You can completely repeat steps 1 to 2 to ensure maximum effectiveness.
Then, use a dry towel to dry cowboy boots, and place a pair of boot trees inside them to prevent mold. If cowboy boots are still very wet, you can use some of the methods we list here!
We've almost done!
The problem here is, when you use leather cleaner, it accidentally washes away the natural oils on the lizard leather, which makes lizard cowboy boots more prone to drying, cracking, and discoloring.
That's why I tell you to use a leather conditioner to moisturize your boots after that, even though this article should have stopped at cleaning.
After each cleaning, apply a generous amount of leather conditioner to the surface of cowboy boots, then scrub them thoroughly with a brush. You can buff about 2 coats of leather conditioner to ensure the best effect. Make sure there is no residue left on the surface.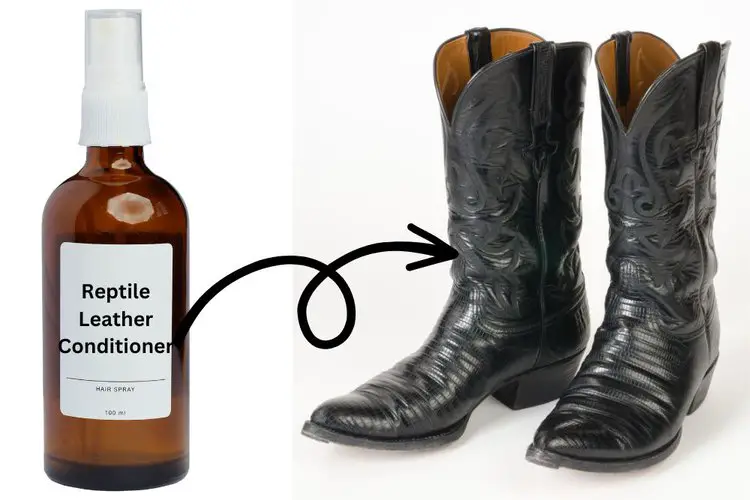 To be safe, it is better to use exotic reptile leather conditioner for lizard leather. This conditioner is lighter in viscosity, which makes them a more suitable choice than regular ones.
Also, make sure the leather conditioner is wax and silicone free too. It helps the color of the boots stay bright for a long time.
Some leather conditioners can darken your cowboy boots, so it's best to try on a very small amount and observe the results before jumping to cleaning.
That's all you should be aware of!
Before you leave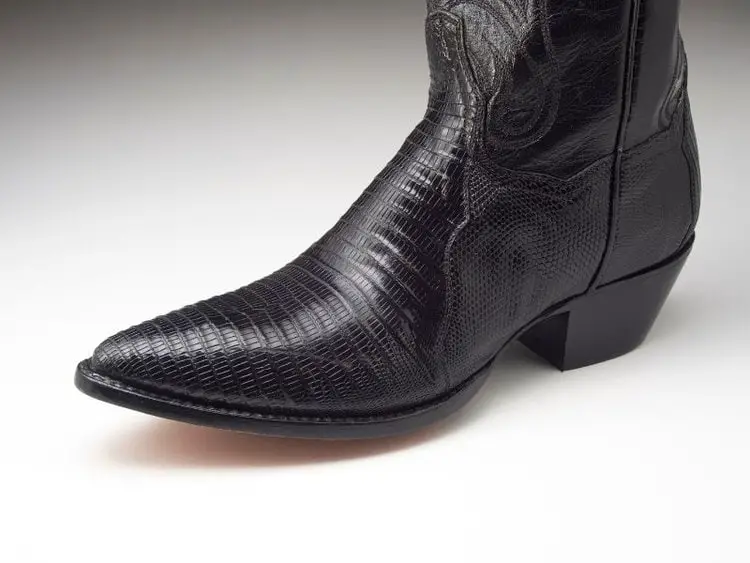 In general, the steps to clean lizard boots are completely no different from cowboy boots made from other materials.
But what you need to keep in mind is that when choosing products for cleaning, use a specialized type of exotic reptile leather to protect the color as well as bring good results.
Also, don't forget to condition lizard boots after each cleaning to make up for lost oil as lizard boots are quite prone to drying and cracking.
Leather conditioner should be specialized for exotic reptile leather to ensure high efficiency.
Happy cleaning!
Howdy y'all! I'm Grace, a Western style enthusiast with over 5 years of experience. From cowboy boots to western gear, I'm passionate about all things Western and dedicated to helping you find the perfect style to suit your taste. Join me and my fiancé Jay Gatz as we explore the rich history and timeless appeal of Western fashion together!