It seems like there is no other type of footwear in the world that gives you more fitting troubles than cowboy boots. The reason is simple: they are tall and have no laces.
You almost have to choose the right size of cowboy boots from the start, since you can't tighten or loosen them with laces. Besides, you also have to consider the fit of the leather around the calf if you have big calves. And dozens of other things.
Therefore, the question of whether cowboy boots fit true to size is always the top search of many people.
However, the answer may not be what you expect because "it depends".
Cowboy Boots Fit Guide: Are They True To Size?
Nowadays, buying cowboy boots online is very popular, so it becomes more important for buyers to care whether cowboy boots fit true to size or not.
And the answer is that most cowboy boots fit true to size, but not all. Fortunately, you can often find the answer right at the site where you buy your boots.
First, each cowboy boot brand will have its own size chart, you need to refer to it, not just use one size to apply to all boot brands.
Next, you should read through the product description or Q&A on the bootmaker's website. Many bookmakers will often announce on the boot description that the boot will fit a half size up/down or true to the standard size of your foot. You should follow their advice.
If there is no information on that, scroll down to the product reviews of previous customers for more tips.
On e-commerce sites like Amazon or eBay, it is difficult for you to directly contact the customer care department of brands like when you buy products directly on their website.
The reviews of customers can reveal tips to choose boots for wide feet, flat feet, narrow feet, and whether to size up or down or not.
If the boots don't really have a lot of buyers, call the brand's customer service department directly.
Most brands of cowboy boots today have pretty good customer support, you can go directly to the website of the boot company you want to buy, ask for information about the size and then make your decision.
In fact, you don't need to worry too much, e-commerce sites or brands have return policies or try-before-you-buy programs to make sure you find the right size of cowboy boots. You just need to be patient!
For handmade cowboy boots or custom boots made from exotic leather and have to be ordered, they are often quite expensive. You should call the brand for advice and make a request to make sure you don't waste money in vain.
I am a huge fan of Tecovas boots, I always call them before deciding to buy a certain pair of boots to check the fit of the boots as well as the size. They always respond quickly, a few bucks on your phone and 30 seconds is a good way to save more.
Conclusion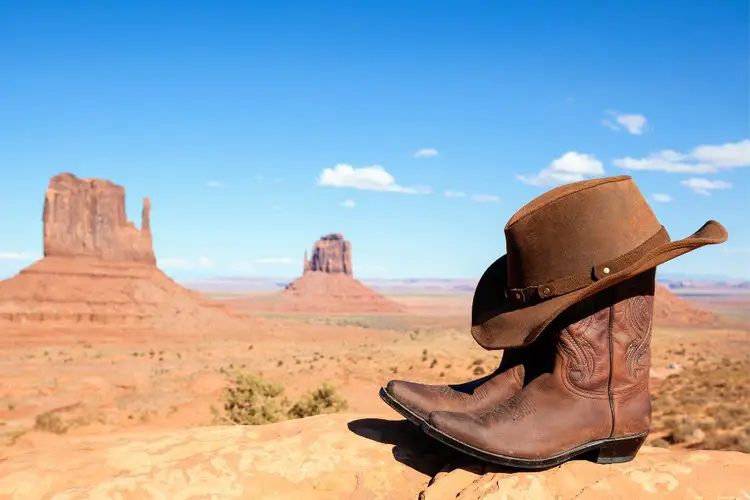 In general, most cowboy boots fit true to size, but not all. So you still need to be careful because choosing the right size for cowboy boots is not easy.
Read product descriptions, FAQs, or previous customer reviews to find out more. If not, call the brands' customer service directly.
Good luck!
Howdy y'all, and welcome to From The Guest Room, your ultimate guide to all things Western! I'm Jay Gatz, a lifelong cowboy boot enthusiast with over 5 years of experience in the Western style world. I'm excited to share my knowledge with you and help you discover the perfect cowboy boots and western gear to elevate your style. Let's explore the rich history and timeless appeal of Western fashion together!