One of the most common causes of plantar fasciitis is footwear that lacks support and has high heels. Well, that sounds familiar, right? Can cowboy boots cause plantar fasciitis?
There are many complaints about cowboy boots causing foot pain, especially around the heel, arch and bottom of the foot. Is it plantar fasciitis?
Well, our post today is going to be about cowboy boots and plantar fasciitis, how to avoid it, and all the related things.
Let's check it out!
 Can cowboy boots be the cause of plantar fasciitis?
Plantar fasciitis is a common symptom in the adult world, but we won't talk about other causes such as being very overweight or overactive. In this article, we only focus on footwear, more specifically, cowboy boots!
Usually, footwear with too high heels or poor support at the arch, or lack of cushioning is the main cause of plantar fasciitis.
This sounds very familiar, as many traditional cowboy boots possess these characteristics.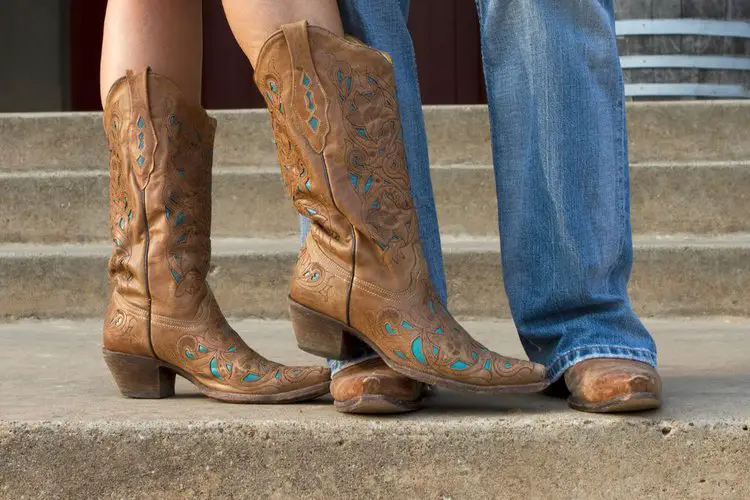 The feature of cowboy boots is that they have high heels to help the cowboys in the past ride more safely, the heels will hook into the saddle stirrup when necessary to ensure that cowboy boots do not slip out.
Because of this, the heel of cowboy boots is usually about 2 inches high. And inadvertently, this feature of cowboy boots puts a lot of pressure on the wearer's heel area.
Besides, cowboy boots of many traditional boot brands also do not have good arch support or cushion. This is really bad if you often wear cowboy boots to work, and even worse if you have a high arch or flat foot.
Cowboy boots that do not have good support at the arch will cause your joints and heels to suffer a lot of shock during activity.
The main cause of pain is that the heel of the wearer is under a lot of pressure and the bottom of the foot receives little support. As we all know, this can easily lead to plantar fasciitis!
So the answer is pretty obvious, cowboy boots can cause plantar fasciitis.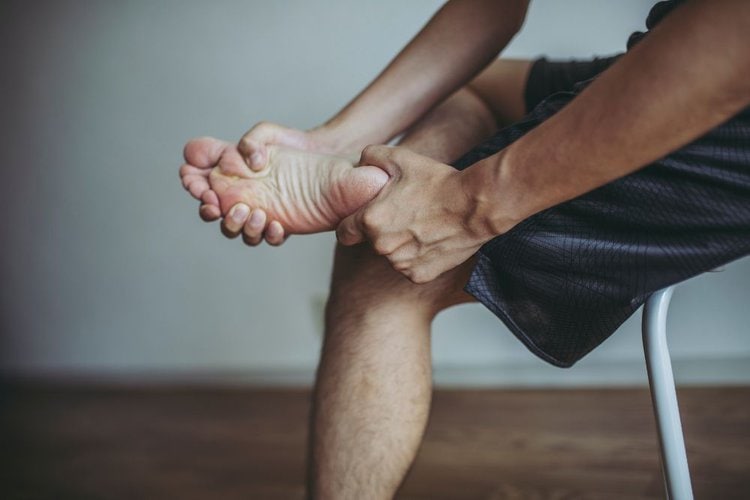 However, not all of them, because modern cowboy boots have had many positive changes. These changes can protect your feet from plantar fasciitis.
In addition, now there are many methods to help reduce plantar fasciitis. Shall we go into more detail below?
How to prevent plantar fasciitis when wearing cowboy boots?
Pick the opposite features of the above! Look for cowboy boots with a low heel, good arch support, and cushioned insole.
Don't underestimate the cowboy boot industry, they're always evolving and we can say that today's cowboy boots are as comfortable as sneakers.
Specifically, many cowboy boot brands now have begun to apply modern technologies to classic cowboy boots. Typically Ariat or Tecovas, their boots have very good arch support and cushion.
In addition, cowboy boots have many changes in structure. Specifically, the heel height of cowboy boots varies. You can choose the suitable heel for your needs. For example, low-heeled boots with about 1 inch to 1 1/2 inch heel tall.
Some heel types like the roper one have a low height and wide, flat base that will be a good choice to minimize the pressure on the area around your heel. Such features make sure you won't suffer from plantar fasciitis.
If your current cowboy boots have too high heels, you can still change them. Find a good cobbler, he will do it for you.
Besides choosing cowboy boots to limit plantar fasciitis, you can also look for inserts that provide support for flat feet, high arch, and plantar fasciitis. Today, they are very popular in the market.
To choose the best cowboy boots for plantar fasciitis, a small tip for you is that you should read the reviews of people who have bought the boots before you. Since plantar fasciitis symptoms are so common, it's easy to find valuable reviews.
Or you can also call the brand's customer service directly to ask questions. This is also a good way to find the right cowboy boots.
Conclusion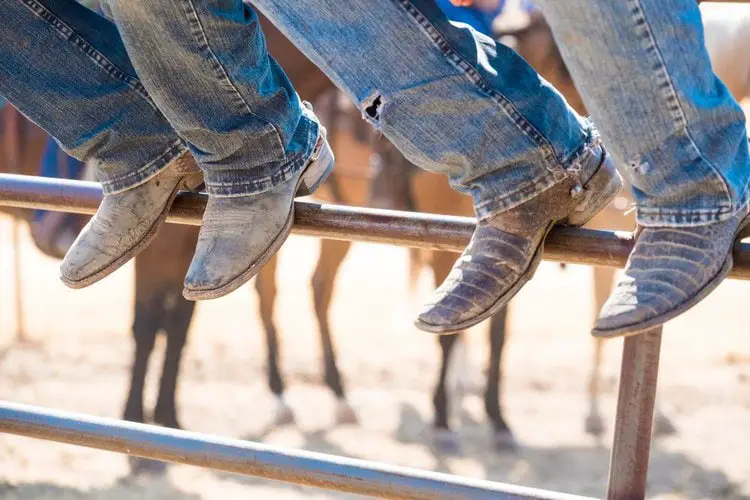 In general, many traditional cowboy boots with cowboy heels lacking support at the arch or lacking cushioning can be the cause of plantar fasciitis.
However, many brands of cowboy boots today have improved that. They have launched a variety of cowboy boots with lower heels and more support, which is suitable for people on their feet all day.
You just need to find the right type of cowboy boots and that worry will disappear.
In addition, you can also look for some solutions such as finding inserts that are used to support plantar fasciitis. Today, those products are sold widely in the market.
And that's all you need to know!
Howdy y'all, and welcome to From The Guest Room, your ultimate guide to all things Western! I'm Jay Gatz, a lifelong cowboy boot enthusiast with over 5 years of experience in the Western style world. I'm excited to share my knowledge with you and help you discover the perfect cowboy boots and western gear to elevate your style. Let's explore the rich history and timeless appeal of Western fashion together!