Sometimes, it is difficult for you to put on your favorite cowboy boots, even cowboy boots with a tall shaft or short shaft. With the zippers, all the problems will be solved.
Imagine how great is it to have a zipper, it brings you many advantages and convenience as well!
Comparison Table
The advantages of cowboy boots with zipper on the side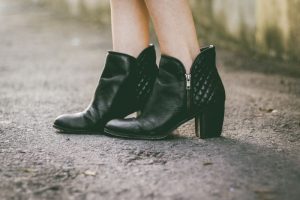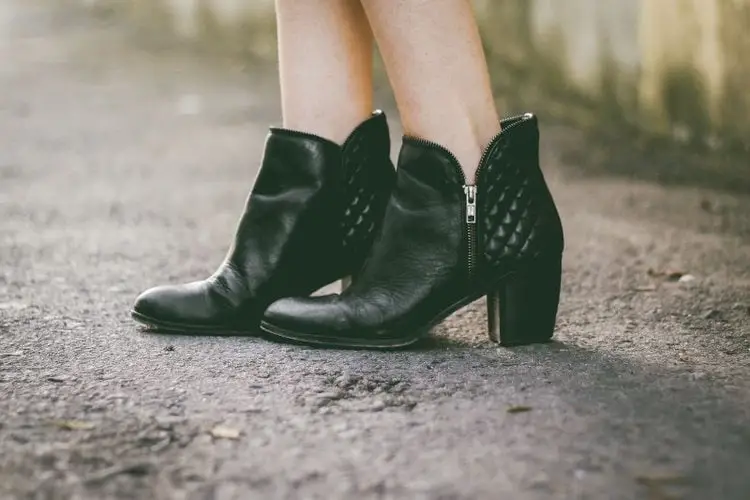 You can wear your cowboy boots quickly by just one hand.
Wear boots without leaving wrinkles
The rough time putting on boots is really going far away
Keep the same fit over time better than laces (it can be tight or loose)
The zipper is also a fashion accent for the boots
Now, let me show you the 15 best women's cowboy boots with zippers on the side. Generally, they are all stylish and wonderful!!
Let's scroll down to find your favorite cutie!
The 15 best women's cowboy boots with zipper on the side
1/ Helens Heart Bling Boots LB-0290-12
Bling boots! Such a great choice for a wedding or party! These boots are so dazzling and stylish! You would be the center of attention in any gatherings.
Believe me, tons of compliments come to you when you appear with these stunning boots.
Also, they are well-constructed with the solid sequins. There are a lot of color choices for your style!
What we like:
Beautiful design with many colors
Soft and cushioned lining
Perfect for wedding and party
Replaceable heel inserts
What we don't like:
You should go up size, they are not for big calves
Read more: 10 Best Cowboy Boots for Women with Big Calves
2/ Roper Women's Short Stuff Fashion Boot
Such an exiquite boots! The patterns and colors of these boots are fantastic. They bring an elegant and classic style for the wearer.
The short shaft along with the zipper make it easy for putting on and taking off.
And yes, they are very comfortable when wearing. These boots are great for walking after all!
What we like:
Laser western design
Easy to wear
Distressed faux leather outsole
Reach around mid calf
What we don't like:
The sole is hard so you should equip arch support
3/ Ariat Women's Darlin Work Boot
These are well-made and high-quality boots. They are made of real leather and good for ankle support.
You should invest these Ariat boots for your feet because they are worth every penny ultimately.
For your style, there are various color options. Also, they feature a size zipper for easy on/off.
What we like:
Premium full-grain leather
Suitable for large calves
Almond toe
Side zipper
What we don't like:
Many customers suggest going up half or full size
The color might be a bit different from the picture
Read more: The 15 Best Quality and Inexpensive Womens Cowboy Boots
4/ Lucky Brand Women's Basel Ankle Bootie
Well, these cute boots offer tons of choices with various colors and materials such as oiled suede, leather, snake skin or printed suede.
It may take you some time to find your favorite one. They are various models and get a lot of ratings from customers.
They are very comfortable for sure and will be your favorite items for traveling.
What we like:
Made from many types of materials
Dual side zip closures with round toe design.
Comfortable for all day long
Please even the demanding customer
What we don't like:
5/ Dingo Women's Adobe Rose Leather Boots
Want a distressed boot? Here's the one.
Above all, these boots are very comfortable. They are good for casual wear rather than for working in the ranch.
With a side zipper and a pull tab, you can easily put on/take off these boots.
They go well with skinny, bootcut jeans or dress.
If you encounter a pinch or heel slippage when firstly wearing these boots, hold on, give them some time to break in!
What we like:
Match well with any types of clothing
100% Leather
Suitable for large calves
Side zipper for on/off easily
What we don't like:
6/ SODA Women's Western Ankle Bootie w Low Chunky Block Stacked Heel
Similar to the Dingo boots above, these Soda boots offer many different models but they are mostly made from suede.
The good thing about these booties is that they are inexpensive but come with great quality.
They reach just around the ankle and have a zipper on the side. They sure to give you comfort for wearing all day long.
What we like:
Good price
Fashionable
All man-made
Made from suede
What we don't like:
7/ Carlos by Carlos Santana Women's Marlene Western Boot
Woaaaahhhh! Nothing can complain about the wonderful design of these western boots. They look royal and even more gorgeous in person. Really cool!!!
The snip toe completes these fantastic boots!
They have great quality and are perfect to go with shorts or jeans. The side zipper for easy entry also makes them fashionable.
What we like:
Bling harness detail
Super cute design
High quality
Fit as expected
What we don't like:
Narrow at the top toe box
8/ Junk Gypsy Women's by Lane Spirit Animal Boot Snip Toe – Jg0040a
BEAUTIFUL! Here comes another pair of snip toe boots with beautiful FRINGE!!!
These boots are super cute with the heart and wings pattern along with the hand-painted ombre fringe.
Imagine that the fringe would sway when riding horse, plus with the distressed design will make you the true cowgirl on the prairie.
What we like:
Beautiful design
Very comfortable
Sassy and feminine style
Come great with any outfits
9/ SODA Fringe Ankle Boot- Western Cowgirl Closed Toe Bootie – Low Heel Casual Comfortable Cowboy Walking Boot
Stunning! This is the one for fringe lovers! The fringes cover all the boots along with the braid wrapping around to complete the chic look.
There are many color choices, all of them are BEAUTIFUL! They come with the side zipper for easy entry.
It would be interesting once you walk with those swaying tassels.
What we like:
Trendy fringe design
Comfortable
Chunky heel
Many color options
What we don't like:
10/ Ariat Women's Duchess Work Boot
You love fringe but just want it simple? Here, I know you ladies always love the fringe, so I bring another beautiful yet simple boot.
There is just a plain full brown suede spread on the boot.
These boots have leather fringe braids for accents on one side, while the other side is a zipper.
The height is sufficient for comfort to walk in them.
What we like:
Perfect for riding horses
4LR Four-layer footbed
Almond Toe
Braided fringe detail
What we don't like:
They are pretty tight, you should size up.
11/ ARIAT Women's Circuit Cruz Flag Print Western Booties Snip Toe
Are you a fan of snip toe? Then here is a wonderful item for your outfit.
These boots come with special patterns for your distressed style. I'm sure that everyone would love leopard printed models.
Above all, what I like best is the braid decoration of the zipper.
These boots have a short shaft and are very comfortable for wearing.
What we like:
Snip toe
Leopard printed leather
Distressed style
Full-grain leather
What we don't like:
They might be not for wide feet
Check it out: Top 10 Most Comfortable Cowgirl Boots For Wide Feet in 2020
12/ ARIAT Women's Western Boot
Such a decent boot from Ariat western boot line!
They are high quality and offer a side zipper with a pull tab for easy entry.
These wonderful boots are made from premium full-grain leather, so you should take care of them well to remain the shine.
Their comfort has been verified by many customers. You'll probably want to get more than one pair of boots!
What we like:
Soft and comfortable
Premium full-grain leather
Side zipper for easy entry
Beautiful design
What we don't like:
It might be a bit tight at the first place
13/ ARIAT Women's Dulce Western Boot
Intriguing design! These boots offer a very different design from any other boots. They have cutout design with strap and buckle detailing.
They are comfortable and suitable for any clothes. Put them on and you will get tons of compliments.
They are western boots and from Ariat, what are you waiting for?
What we like:
Comfortable
Impressive design
Side zipper
Rubber sole
What we don't like:
14/ Corral Boots Women's 5-inch Circle G Cowhide Leather Round Toe Tan Cutout Shortie Western Boot
This cutout boot is so cuteeeeee!  It is made from high-quality cowhide leather and comfortable right out of the box.
A cutout design for fashionable ladies! What's more, it is breathable and won't rub your feet.
Everyone will compliment when you show up with this stylish boot!
What we like:
Comfortable
Adorable western boot
Soft leather
Moderate height heel
What we don't like:
15/ Ruanyu Womens Ankle Boots Chunky Block Heel Tie Knot Pointed Toe Cute Booties
This boot is so cute and girly with a tie knot!
It is made from faux suede and has a stacked heel. It gets a zipper on the side for easy entry.
The elegant design matches well with your clothes and is suitable for any occasions. The high heel is perfect for a chic look.
For your choice, there are beige, black, brown and pink models.
What we like:
Elegant design
Suitable for many occasions
Walking bootie
Easy to clean
Read more: [FAQ] Why do Cowboy Boots have Pointed Toes
Can you put a zipper in cowboy boots?
Of course, you can! There are 4 steps to add a zipper in cowboy boots.
Step 1. Measure and mark:
Mark 2 inches from the sole, and measure from this spot to the top of the boot (if you don't want the zipper to reach to the top, stop at  ⅛ to ¼ inch from the edge of the boot).
Use a ruler to measure and draw a line with chalk.
Buy a zipper that matches your boot color with that measurement.
Step 2. Cut:
Place a board to keep the boot upright and protect the other areas of the boot when you cut.
Carefully cut the line you drew.
After that, cut again, this time cut a sliver expanding to the boot opening of about ¼ inch (you can use a scissor to facilitate your work).
Cut all the excess leather to have a straight and neat cut for a perfect zipper look.
Step 3. Glue:
Glue the zipper inside your boot to hold it neatly so you can sew accurately.
While doing this, you should let the zipper open.
Step 4. Sew:
Sew the zipper with the same color needle and cut out the excess.
Sewing might be a bit tricky at the end, take your time and do it delicately.
Important notes:
This doesn't apply to boots that already fit.
If your boots are new, don't rush and wait until your boots already stretch or you may end up in a loose boot after adding a zipper.
Above all, you should find a reliable cobbler since adding a zipper is a risky task (your boots are cut anyway). Normally, it costs around 50$ to change the zipper. You can go for https://pisanoridingbootrepair.com/, they have done a really good job!
Before you leave
You should note that in some waterproof boots, the zipper part may not get water protection at all.
In some situations, when you firstly use your boots, the zipper is normally hard to go up/down. But it will move smoothly over time. Or you can speed this process up with some methods (you can search yourself online).
Keep in mind to be patient with the zipper or you can make it stuck or damaged.
Finally, as you may know, YKK is a famous and reliable brand for zippers 😉
Read more: Top 20 Best Women's Cowboy Boot Brands