There are so many questions about the structure of cowboy boots. Trust me, if you look around our website, you'll see tons of them – from the toughest to the funniest questions.
If you've ever seen cowboy boots in Mexico, you'll see a strange feature: the toe of the boots usually curls upwards.
Therefore, many people question why cowboy boots have this structure. Does it have any meaning or effect?
Well, I think you will hardly guess the right answer. The curved toe of the boots is completely not in the calculation of the manufacturer. However, over time, it has gradually become familiar and become a unique feature.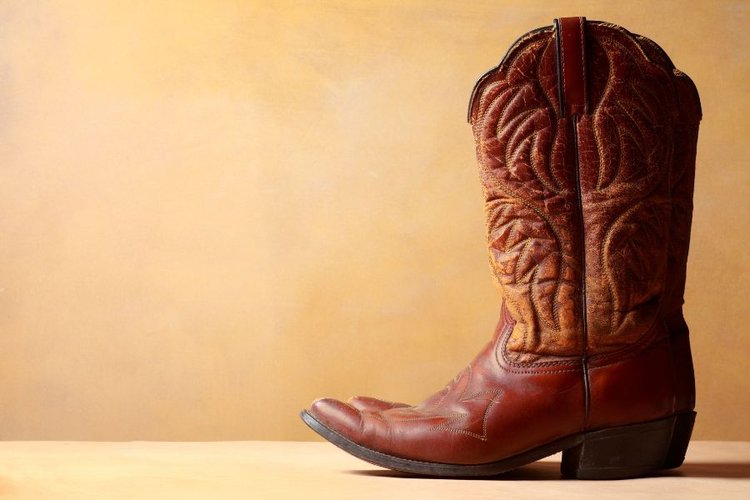 Today, we will learn about the structure of cowboy boots, why do they curl up?
Let's check it out!
 Why Do Cowboy Boots Curl Up?
When we talk about traditional cowboy boots, you should think of the type of boots with a typical feature: pointed toe.
Why do I talk about the pointed toe of cowboy boots? Let me explain!
Cowboy boots were born for the most important mission: to help cowboys balance in the saddle stirrup. The toe of cowboy boots has a pointy shape to slip in or out of the stirrup easily.
Cowboy boots with pointed toes have a tapered structure from the middle of the vamp (your instep) to the end. With such construction, a problem appears: the tip of traditional cowboy boots is too far from your toe, indirectly causing boots to curl up at their end.
When you walk, your forefoot will exert a large force combined with the tapered structure of boots, and the curved toe springs will appear undoubtedly.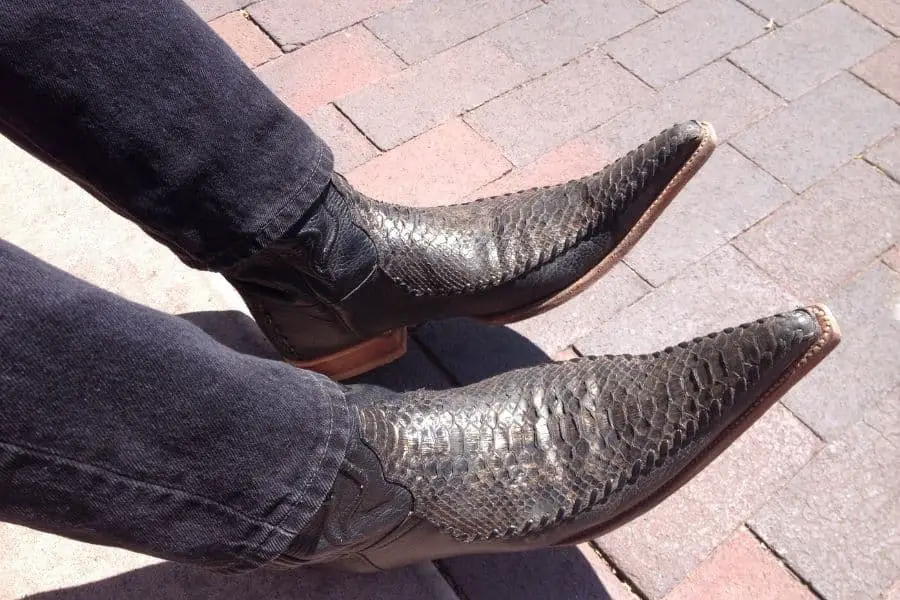 To make it clearer, you can understand that cowboy boots do not fit well!
Imagine that the width of cowboy boots is too tight at the ball of your foot and the boot's toe is too far from your toe.
When you move, the leather at the instep will be stretched and pulled back. Then the toe of cowboy boots will bend up.
But that is the old story! Nowadays, with advanced technology, bootmakers can overcome that problem easily by making better-fit cowboy boots.
Why do I still see cowboy boots with the toe curled up nowadays?
After the above explanation, you know that cowboy boots with curled toes do not represent or mean anything.
But, some people, especially Mexican, love that style! They think that cowboy boots with curl-up toe shapes make them look more swagger and confident.
Capturing customer preferences, many boot makers in Mexico have taper cowboy boots more and make the tip of cowboy boots curl up from the beginning, and the curve may increase with time.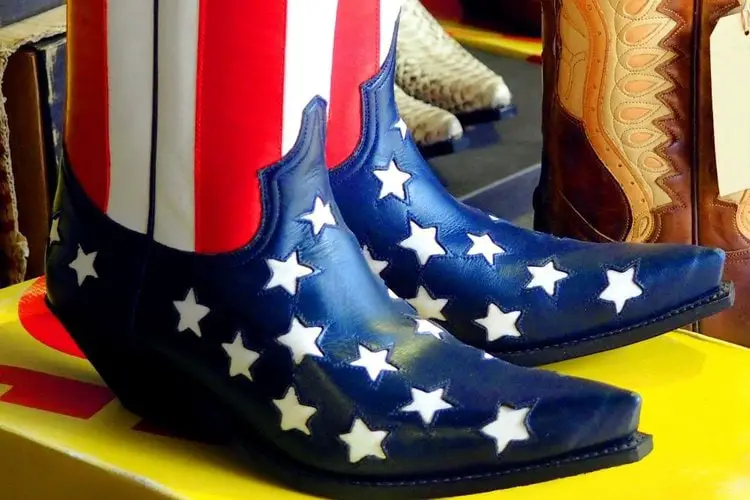 Therefore, it's not hard to find cowboy boots with curl-up toe shapes produced by Mexican bootmakers.
However, these types of cowboy boots aren't really good for foot health! If the width is too tight, it can constrain and cause discomfort for your feet.
Nowadays, people have more choices when buying cowboy boots as their toe shapes vary from snip to round toe, square toe, and broad square toe.
Cowboy boots in the 21st century are not only used for horseback riding, but they also can be used for farming, ranching, walking, dancing, hiking, etc.
So, square toe or round toe with more room at the toe box will provide better comfort for the wearers.
Square-toe or round-toe cowboy boots will make it more difficult when slipping your feet into the saddle stirrups.
But, they are effective in almost any job other than horseback riding overall.
You can still see cowboy boots with square toes or round toes that slightly curl up, but not much compared to pointed-toe cowboy boots.
The curl-up shape may appear from the beginning or is intentionally created by bootmakers, not due to technical errors.
Above all, there is no doubt that style can deliver to you the swagger and confident look.
Conclusion
The reason why cowboy boots curl up may disappoint many people.
Cowboy boots with curved toe springs don't represent or mean anything! The reason is that they do not fit well with the wearer's feet.
The traditional cowboy boots are too taper from the middle of the vamp to the end plus the tip of the boots is too far from your toe, all together can lead to the toe shapes of cowboy boots curling up.
But, don't be disappointed, cowboy boots with a curved tip get their own unique style and bring you a really cool look.
The proof is that many people like that style and many bootmakers deliberately produce cowboy boots with upward toe springs.
And that's all you need to know about the answer!
Howdy y'all, and welcome to From The Guest Room, your ultimate guide to all things Western! I'm Jay Gatz, a lifelong cowboy boot enthusiast with over 5 years of experience in the Western style world. I'm excited to share my knowledge with you and help you discover the perfect cowboy boots and western gear to elevate your style. Let's explore the rich history and timeless appeal of Western fashion together!