Honestly, you don't have to wear bootcut jeans with cowboy boots. Nowadays, straight-cut jeans, dress pants or suits are all great choices to go with them.
And of course, cargo pants can also be one of those choices. Not all of them are, as cargo pants come in a wide variety.
But as long as you know a few rules about wearing cowboy boots, you can style most cargo pants with cowboy boots.
Today, our article will give the most detailed look at cowboy boots and cargo pants.
Can Cargo Pants go well with Cowboy Boots?
Most classic cargo pants for outdoor work are great choices for cowboy boots in terms of both usage and style, not to mention the out-of-the-ordinary cargo pants are a real fashion breakthrough.
Firstly, most cowboy boots are for outdoor work and so are cargo pants. Both of them are very durable, comfortable, and provide good protection. Cargo pants and cowboy boots combination is certainly undisputed.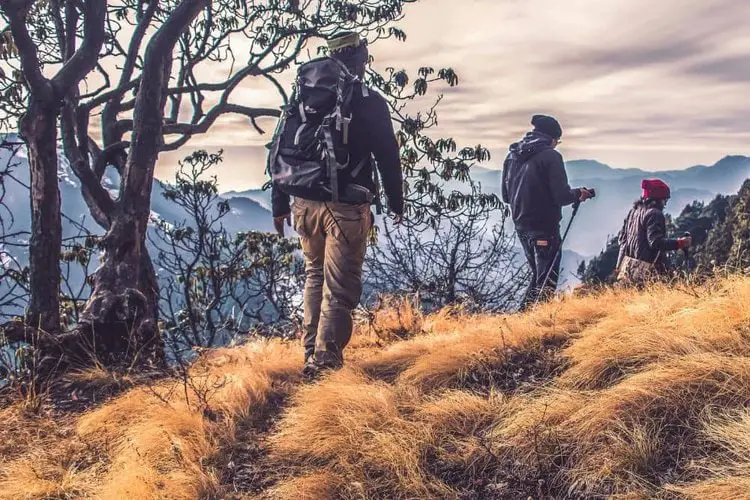 You can see many people wearing cargo pants for casual wear, construction sites, driving trucks, yard work, or plumbers. And believe it or not, cowboy boots appear a lot in those jobs.
Second, classic cargo pants often go with loose-fitting, so their bottom legs have enough room for men to tuck their boot shafts in. This is a popular style for men, they love the clean look coming from this basic and classic combo.
However, in addition to loose-fitting, there are many other types of cargo pants today, and not all of them are really good to wear with cowboy boots, mainly due to style.
Let's take a look at some popular cargo pants and see if they really work with cowboy boots.
Which cargo pants go well with cowboy boots and which don't?
The above is an overview of cargo pants and cowboy boots. But overall, you can make your own judgment based on one basic principle.
It's about style, men don't show the shaft of cowboy boots when worn with any type of pants, including cargo pants.
Therefore, the permanent style when wearing cargo pants with cowboy boots is to tuck the boot shaft into the bottom legs.
Some cargo pants will not qualify for that rule. A typical example is cargo shorts, they can't even cover the boot shaft.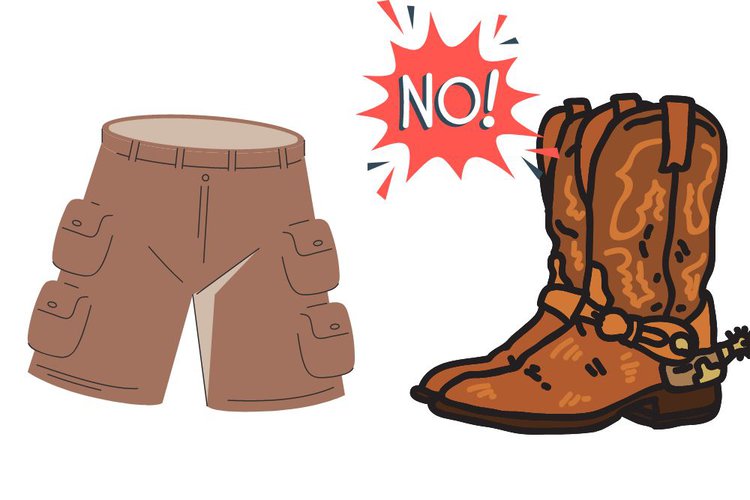 In fact, no man in the cowboy boot world actually wears shorts with cowboy boots as this combo brings contrast in style.
Cowboy boot styles are too classic while shorts are too simple, this combination cannot give a clean look to a real man!
In addition, skinny pants are also not popular in the world of cowboy boots for men because they also possess a fairly noticeable flaw. They don't have enough room for you to tuck your boot shaft in. If you insist on doing that, the texture of the shaft and the V shape of the collar will always be printed on the pants.
As a result, some tight-fitting cargo pants may not be a good choice for men to wear with cowboy boots, including jogger cargo pants. They have tight bottom legs (elastic cuff) so they are too small to be worn with cowboy boots.
In general, elastic cuff pants are not a good choice for men's cowboy boots.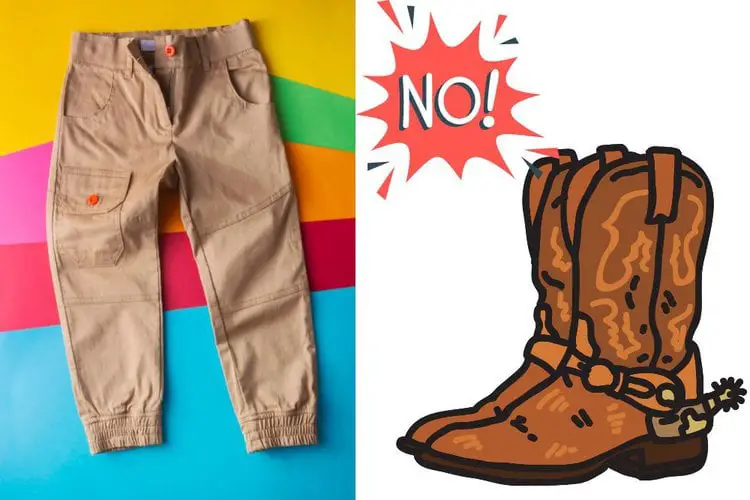 Some other notes are about the style of cargo pants and cowboy boots. They need to be in good harmony.
Cargo pants that are too edgy and street style like hip hop style are definitely not a great match for classic beauty footwear like cowboy boots.
Instead, cargo pants with a clean look like tactical cargo pants, front flat cargo pants, classic cargo pants, or straight leg cargo pants are your go-to choice when they have harmony in style and enough room to tuck boots in.
Last update on 2023-09-22 / Affiliate links / Images from Amazon Product Advertising API
While for men, you should keep in mind that you never reveal the boot shaft. On the other hand, you don't need to worry about that if you are a woman.
Cowboy boots in the eyes of girls are often not only classic fashion products, but they also have many trendy styles.
Therefore, different types of cargo pants for women can be worn with cowboy boots in various styles.
You can totally combine ripped cargo pants with a pair of distressed cowboy boots for a street style. Or cargo jogger pants and cowboy boots for casual wear are also a smart choice in terms of comfort and convenience. Of course, you can totally tuck them into cowboy boots.
Last update on 2023-09-22 / Affiliate links / Images from Amazon Product Advertising API
Straight-leg cargo pants go with cowboy boots for a classic and simple style and are also a good choice if you haven't come up with an out-of-the-ordinary look.
For women, you can create a special style between cowboy boots and cargo pants. Be more creative!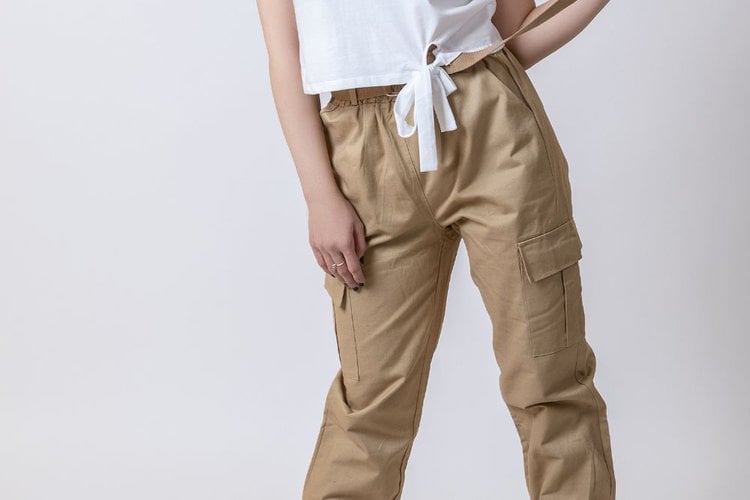 Conclusion
In general, as a man, you can wear classic cargo pants with cowboy boots for a cool style. But you'll need to be careful about fancy cargo pants.
Cargo pants that reveal the shaft of cowboy boots will not be suitable, including cargo shorts or cargo pants with elastic cuffs (tight bottom legs).
In addition, cargo pants that are too disruptive in style like hip-hop style are definitely not a good choice with classic cowboy boots.
Besides, classic and clean-look cargo pants like straight-leg cargo pants or flat-front cargo pants make a great match with cowboy boots.
Meanwhile, for women, there are no rules, wear whatever cargo pants you want with a pair of cowboy boots in style. You will find very interesting looks there!.
Is that enough for you?
Howdy y'all! I'm Grace, a Western style enthusiast with over 5 years of experience. From cowboy boots to western gear, I'm passionate about all things Western and dedicated to helping you find the perfect style to suit your taste. Join me and my fiancé Jay Gatz as we explore the rich history and timeless appeal of Western fashion together!