Compared to the last century, cowboy boots today are more diverse in structure than ever. You will find many different variations of them.
The most obvious improvement lies in their toe box. There are many toe shapes for different purposes.
However, this affects some newbies and sometimes causes many misunderstandings. Typically, many people think cowboy boots only have pointed toes and round toes, not square toes.
Is that so? Today's post will shed some light on that!
Are Square-toe Boots Considered Cowboy Boots?
Most classic cowboy boots have pointed toes and round toes. These toe shapes are quite narrow for cowboys to get in/out of the saddle stirrup. From there, it is much more convenient and easier for cowboys to ride horses.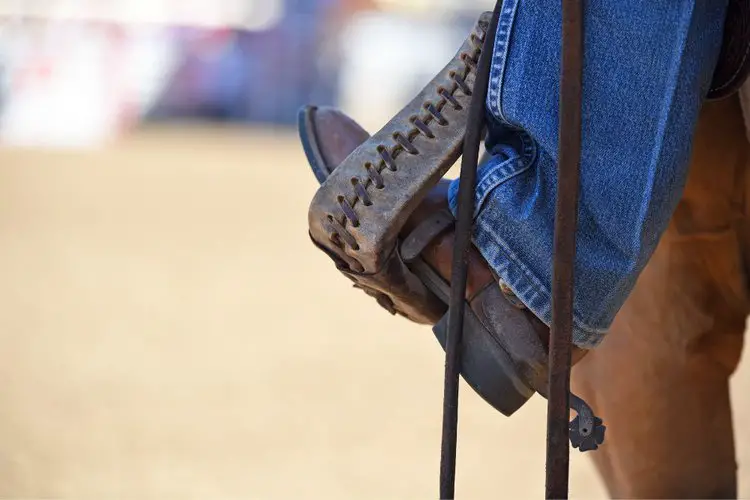 However, that narrow toe box construction is no longer suitable for cowboy boots in modern days as they are becoming more popular with the masses.
People like to wear cowboy boots for walking, casual wear, yard work, etc. They basically wear cowboy boots on their feet rather than sit on the saddle, that's why the narrow toe box turns into a fatal weakness! It won't provide enough room for the foot to be comfortable, as well as make the base of cowboy boots narrower and not balanced enough.
That's why now cowboy boots start to appear with square toes or broad square toes. With more room, the new shapes allow your toes to breathe and bring more comfort to your feet, especially for all day working. In addition, the wide square toe construction also helps to widen the bottom of the boot so you can balance more easily!
The number of cowboy boots with square toes in the market is increasing day by day due to the growing demand of consumers. They love cowboy boots, but they also want comfort!
Many longtime cowboy boots fans do not like the new style of cowboy boots. There are also many controversies regarding this style. But we can't deny that square toe cowboy boots possess many advantages in terms of comfort.
If you like this style of boots, then go ahead with your decision, they are also a style of cowboy boots and are very popular with many people.
There are many types of cowboy boots with square toes, such as roper style, stockman, or traditional style cowboy boots. Nowadays, you can easily find them in cowboy boot brands such as Ariat, Laredo, you name it.
Most cowboy boots with square toes are usually for work. Because like I said, they are more comfortable.
Conclusion
In conclusion, make no mistake, square toe boots are still cowboy boots and they are becoming more and more popular whether you like them or not.
It is undeniable that cowboy boots with square toes or broad square toes provide a very high level of comfort for the foot, especially for those who are often on their feet.
It's just that!
Howdy y'all! I'm Grace, a Western style enthusiast with over 5 years of experience. From cowboy boots to western gear, I'm passionate about all things Western and dedicated to helping you find the perfect style to suit your taste. Join me and my fiancé Jay Gatz as we explore the rich history and timeless appeal of Western fashion together!