My dad goes through 40 years of his life without a single day not wearing cowboy boots and a cowboy hat. The time I wear cowboy boots and hats is not as long as he is, but it's still enough for me to know about all their benefits and drawbacks.
Cowboy hats and cowboy boots are always my dad's first choice for style and work, but we do not always love them, especially when wearing a cowboy hat on an airplane.
It does not mean cowboy hats cannot go through TSA (Transportation Security Administration). In fact, they are not different from any allowed items such as glasses, shirts, or jeans. You can totally bring and wear them while sitting on the airplane.
One noticeable inconvenience of cowboy hats comes from their bulky design. I have trouble a few times when wearing my cowboy hat on an airplane.
Key Takeaways
You can take a cowboy hat through the TSA and go to an airplane without violating regulations.
The cowboy hat is quite bulky for a long trip, you need to know how to carry and store it properly on the airplane to avoid losing its shape.
The bulky design of a cowboy hat makes it very difficult to store it and discomfort you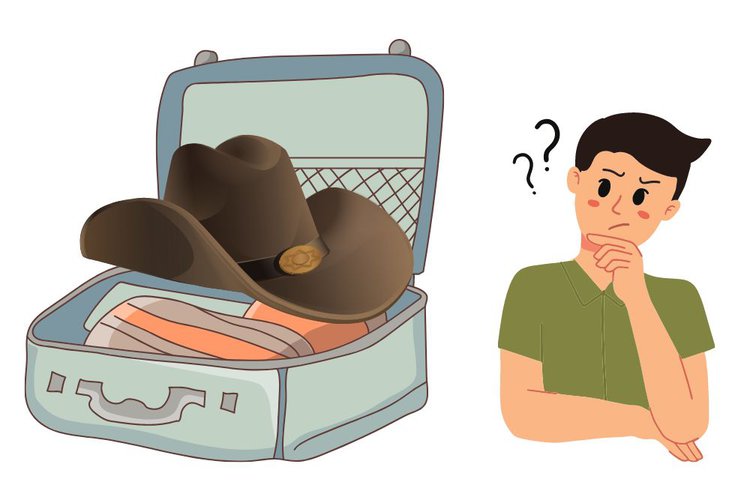 Even though I love cowboy hats, the truth is the truth. You cannot fold a cowboy hat in half like a hiking one to save space in a suitcase. Otherwise, you will ruin its shape. The shape of cowboy hats is very important. It makes their beauty!
When traveling, I often bring a box along to store my hat. This is not a good choice because the box really occupies the room in the suitcase. For that reason, I sometimes choose to wear my hat on my head all the time, from going through TSA and sitting on the airplane til I reach the hotel.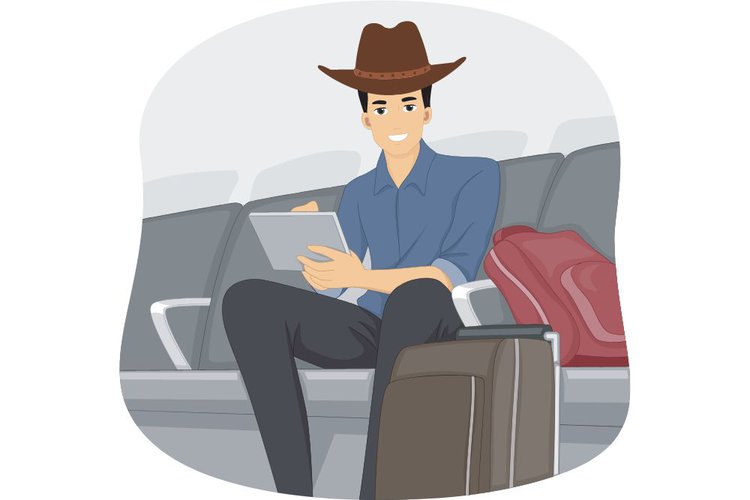 Overall, it still causes some discomfort, especially when my head is full of sweat due to the heavy package. I bet everyone just wants to be as neat, clean, and free as possible in the airport!
Putting your cowboy hat in a suitcase without a box is a bad choice as the pressure of other items will ruin its shape. And the same happens if you put it in the overhead bin.
I used to put it in the gap in my seat and the results were not so good because I still somehow press it.
Where should you store a cowboy hat during the entire flight?
The best way, as I said, is to store your hat in a box and put it in the suitcase. But if you can't do it, try to wear it, hook it on your knee, place it on your thigh or leave it on the tray table (but you have to put it down).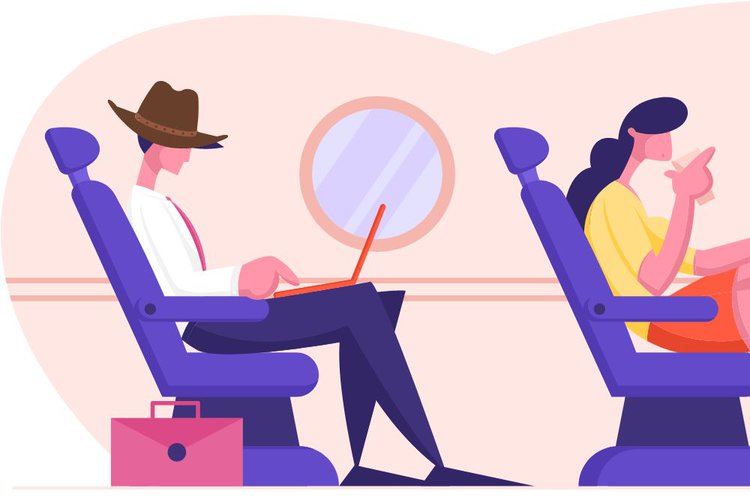 If you wear the hat, don't use the headrest on your seat, as it can make the back brim crease.
If you love your hat and have a long trip, one of the other best ways is to use a shipping service to ship your hat to the hotel. However, this way will cost you a bit!
Before you leave
Overall, taking a cowboy hat with you does not violate regulations at the airport. The cowboy hat is just like other normal items., it can go through TSA easily.
But honestly, the cowboy hat is quite bulky and inconvenient for long trips along with a lot of luggage. If you do not store or carry it properly on the airplane, you will ruin its shape.
So my final advice is, a cowboy hat is just good for a short trip with few backpacks. Or else, let your son carry it for you!
Howdy y'all! I'm Grace, a Western style enthusiast with over 5 years of experience. From cowboy boots to western gear, I'm passionate about all things Western and dedicated to helping you find the perfect style to suit your taste. Join me and my fiancé Jay Gatz as we explore the rich history and timeless appeal of Western fashion together!