Boot socks are a popular accessory for those who wear cowboy boots, but are they still in style? In short, the answer is yes!
Boot socks are not only stylish, but also practical, providing comfort and protection for your feet while adding a touch of personality to your outfit.
In this article, we'll explore why boot socks are still in style, how to style them properly, and share some personal stories about lessons learned.
Are Boot Socks Still in Style?
Boot socks have been a fashion staple for decades, and they continue to be in style for several reasons.
Firstly, they provide practical benefits, such as added warmth and cushioning for your feet. This is especially important during the colder months when you want to keep your feet warm and cozy.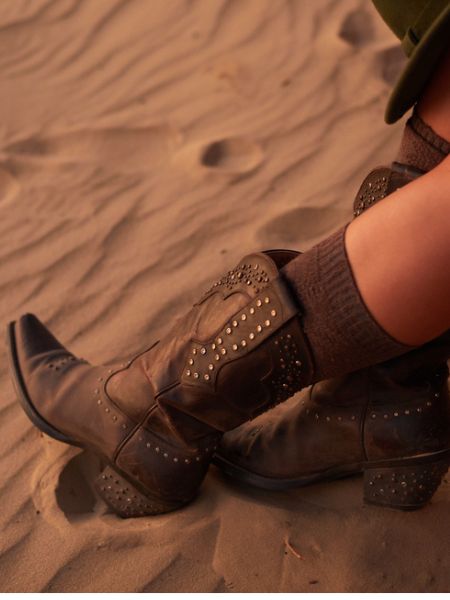 Secondly, boot socks are a versatile accessory that can be worn in many different ways.
You can wear them with jeans and a t-shirt for a casual look, or with a dress and boots for a more dressed-up look. They can also be worn with shorts or skirts for a fun and edgy look.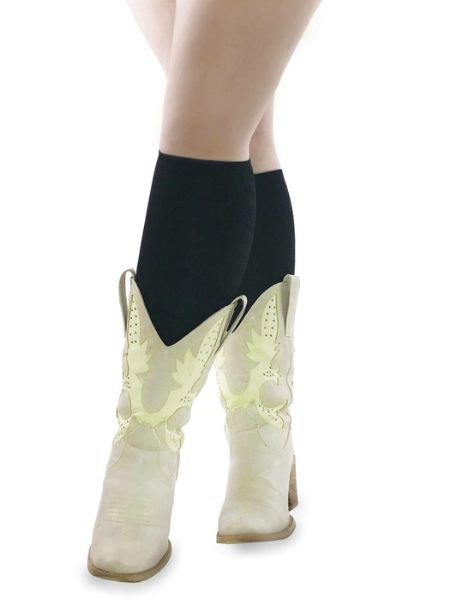 This versatility makes them a great addition to any wardrobe, as they can be styled to suit your personal taste and fashion sense.
Another reason why boot socks are still in style is that they come in a variety of colors, patterns, and textures.
You can choose from simple, solid-colored socks or opt for more intricate designs, such as knit patterns or lace detailing.
This variety allows you to express your personality and individual style through your choice of boot socks.
In addition to their practical benefits and versatility, boot socks have also become a popular fashion trend in recent years.
They have been spotted on fashion runways and in street style looks, worn by celebrities and fashion influencers alike.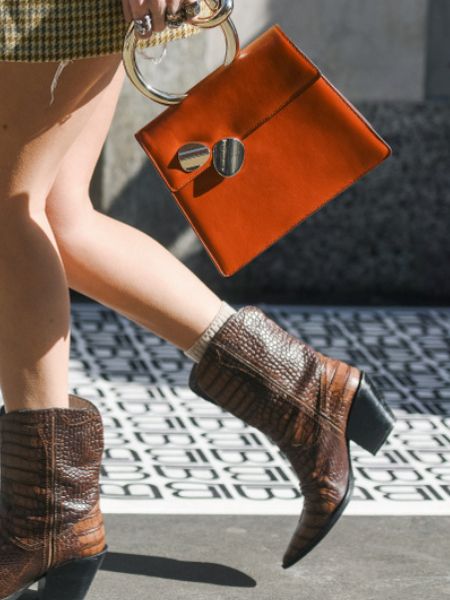 This has helped to further cement their status as a fashionable accessory that is both stylish and functional.
Overall, boot socks are still in style because they offer practical benefits, versatility, and variety, while also being a fashionable accessory that can elevate any outfit.
Whether you're wearing them with jeans and a t-shirt or dressing them up with a dress and boots, boot socks are a must-have accessory for any fashion-savvy individual.
Don't worry, nowadays, many people still wear boot socks very often
Boot socks are worn by a wide range of people, but they are particularly popular among those who wear boots regularly, such as hikers, construction workers, and cowboys (ranchers).
In addition, people who live in colder climates where boots are a necessity during the winter months also tend to wear boot socks more often to stay warm and comfortable.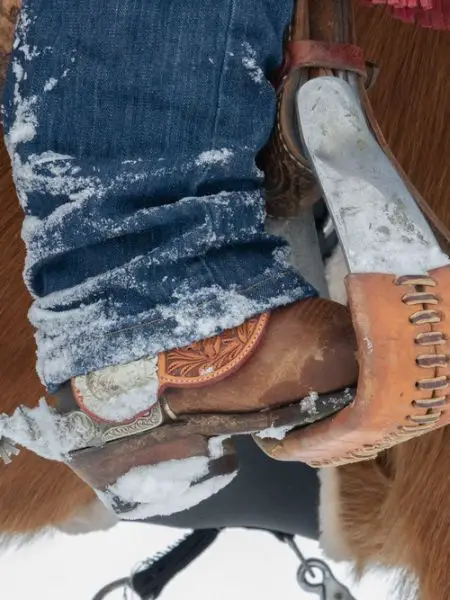 Boot socks are also popular among fashion-conscious individuals who appreciate their practical benefits and fashion-forward style.
This includes fashion bloggers, influencers, and celebrities who often feature boot socks in their outfit posts and social media feeds.
Overall, boot socks are a versatile accessory that can be worn by anyone who wants to be comfortable and stylish while wearing boots.
Whether you're a cowboy or a fashionista, boot socks are a great addition to any wardrobe.
A Story: How Boot Socks Changed Emily's Wardrobe
Emily was a fashion-conscious young woman who loved to wear stylish clothes and shoes.
She had a collection of ankle boots that she wore with jeans, skirts, and dresses. However, she always felt that her outfits were missing something.
One day, Emily discovered boot socks and decided to give them a try. She bought a pair of ankle boot socks in a bright pink color and wore them with her black ankle boots.
The combination of the pink socks and black boots added a pop of color to her outfit and made her feel more confident and stylish.
Emily started to experiment with different colors and patterns of boot socks, and she found that they could completely transform an outfit.
She started wearing knee-high boot socks with her cowboy boots, and ankle boot socks with her combat boots. She even wore boot socks with her sneakers for a trendy and casual look.
Boot socks had changed Emily's wardrobe and her outlook on fashion. She realized that small accessories like boot socks could make a big difference in how she felt and looked.
Howdy y'all, and welcome to From The Guest Room, your ultimate guide to all things Western! I'm Jay Gatz, a lifelong cowboy boot enthusiast with over 5 years of experience in the Western style world. I'm excited to share my knowledge with you and help you discover the perfect cowboy boots and western gear to elevate your style. Let's explore the rich history and timeless appeal of Western fashion together!