Hikers understand the importance of good hiking boots to the success of their hikes. New beginners hear this a lot but when it is time to choose, they discover that the majority of hiking boots on display are not fashionable.
This is where the trouble begins for those who are overly conscious about their appearance.
Well, the truth is that the manufacturers of hiking boots price safety and function over fashion—and it is understandably so.
Some hiking trails have really challenging terrains and you need to prepare adequately for them including getting a suitable pair of boots.
Sacrificing one thing for another has become a burden humans have to face every single day.
When choosing hiking boots, hikers often have to sacrifice fashion to get the other upgraded features that will be useful for them during their hikes.
While hiking boots look ugly, your feet will thank you for using them. So, is there any special reason why hiking boots are so ugly?
Are there hiking boots that are fashionable? Keep reading to find all the answers to your questions.
Why are hiking boots so ugly?
There is a popular saying that "Beauty is in the eyes of the beholder". Therefore, a hiking boot that one hiker considers ugly may be the most fashionable design for another hiker.
But in the real sense, nobody turns up to a hiking trail with the motive of showing how fashionable they are.
When hikers shop for hiking boots, their focus is not on finding the best design.
Rather, they keep their eyes peeled for boots with certain important features like ankle support, padded insoles, good traction, and a certain level of waterproofing.
Perhaps, this is why manufacturers of hiking boots pay less attention to physical appearance while investing in the features that really matter to hikers.
From unattractive colors to thick outsoles and unfashionable designs, there are solid reasons why hiking boots are so ugly. We will highlight all the reasons below.
1. Emphasize on technical details
One of the reasons why hiking boots are so ugly is because of the extra technical details. There is stiff competition on the market and manufacturers are always looking for ways to boost functionality to make hiking boots safer for hikers.
Thus, they make use of sturdy materials that are tear and wear-resistant—and it is hard to get a fashionable product from an unfashionable material.
As manufacturers work towards improving functionality, aesthetics is relegated to the background.
2. Built for rugged outdoor terrain
The outdoor environment is often unpredictable and can be really unfriendly. From water splashing on your boots to thorns and twigs poking on the upper part of the boots.
Therefore, manufacturers invest a lot of material and thought into making hiking boots sturdier to withstand the unpredictable outdoor environment.
For example, Joshua Tree has some uneven terrain that can increase a hiker's risk of slipping or twisting their ankle—or other life-threatening injuries.
Hiking boots often have thick rubber outsoles that cushion the shock from walking on such uneven paths.
This explains why most hiking boots have standout features like toe protection, underfoot protection, deep lugs, and ankle support.
These features are emphasized to catch the attention of hikers who have these features at the top of their checklist.
3. Designed for specific use
Designer shoes can be worn to parties, offices, and other official or unofficial locations—they are made for multi-purpose use.
Hiking boots are made with a specific purpose in mind which is for hiking. That is why you will rarely see people wearing hiking boots to the office.
Therefore, manufacturers focus on optimizing the boots for the purpose for which it was made rather than trying to modify them to fit other uses. Come to think of it, hiking boots are too heavy to be used daily like trail runners.
Nevertheless, that trend is changing. Fashion-forward brands are adopting the use of hiking boots in their winter collection.
Frankie Graddon, the co-founder of The Wingwoman and a fashion editor explains that the trick to wearing hiking boots to make them less ugly is to match them feminine clothes.
For example, pairing chunky hiking boots with tights and a flowing maxi dress.
4. Function is always priced over aesthetics
Even with the rising trend of using hiking boots with some fashion brands, the main purpose of hiking brands has not changed.
They are made to navigate slippery surfaces, rocky terrains, and marshy trails. Therefore, manufacturers will continue to focus on performance rather than aesthetics.
Manufacturers will rather focus on finding the balance between water resistance and breathability rather than spending time trying to figure out an appealing color combination.
In other words, hiking boot manufacturers strip the designs down to essentials.
5. Too much branding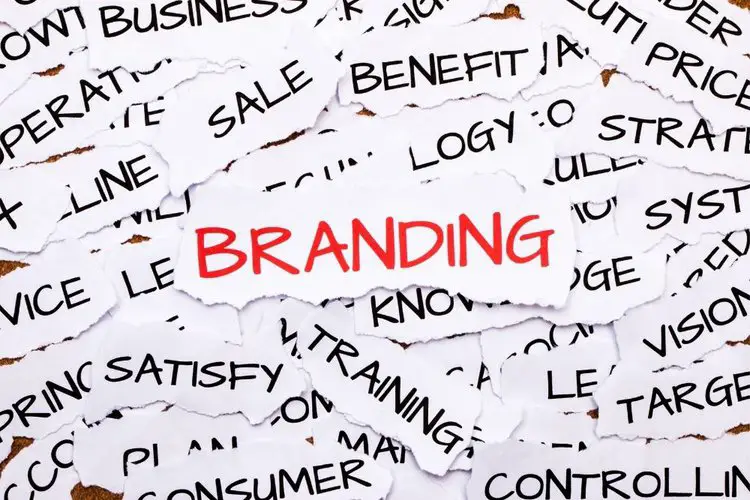 Branding is the lifeblood of business because it puts the business in the minds of the customers. It is all about carving a niche and promoting yourself as the best in that niche.
To create a brand, you have to focus on delivering a certain consistent experience in a particular niche.
While branding is not a bad thing, it is part of the reason why hiking boots are ugly.
Most of the hiking boot manufacturers are brands that continue to emphasize the safety of the boots for hiking different terrains.
Therefore, trying to enhance the design of hiking boots to make them more fashionable will go against what the brands stand for or lead to brand confusion which can adversely affect sales.
Are there hiking shoes that aren't ugly?
Although most hiking boots are tasteless when it comes to aesthetics, hiking shoes beg to differ. There is a vast collection of hiking shoes that are trendy and can fit into regular everyday use without causing people to raise an eyebrow.
Trail runners are also stylish and often give the buyers the luxury of choosing from multiple colors.
Trail runners are less tough compared to hiking boots. They are often made with more malleable materials which allow the manufacturers to experiment with multiple designs.
Inasmuch as many hiking boots are ugly, there are still brands that dedicate themselves to the production of fashionable hiking boots. The Helly Hansen collections of hiking boots have some attractive options.
Other brands with stylish hiking boots include Timberland, Vasque, Merrell, KEEN, Sorel, and Columbia.
Some of these brands focus on low-cut hiking boots while others manufacture fashionable high-cut hiking boots. Even if you must make a fashion statement with your boots, make sure they have the right features that will keep you safe in the terrain you plan to hike.
How to make ugly hiking boots look stylish
Even if you are stuck with a pair of hiking boots that you think are ugly, there are a few tricks that you can use to enhance their look and make them more appealing to the eyes.
These tricks are for those who are always anxious about their appearance.
1. Match the color of the boots with your clothes
When you match the color of your clothes with that of your hiking boots, it draws attention away from the boots. Showing up in matching outfits is also a fashion trend that never goes out of style.
Read more: What Color Hiking Boots Should I Get?
2. Use accessories to accentuate your style
Fashion enthusiasts understand the power of accessories which explains why you will never find them without one or more accessories.
You can make your hiking boots look stylish by wearing the right accessories like sunglasses, designer gloves, and a stunning hiking backpack.
If your hiking boot has a vintage look and you pair it with vintage accessories, it makes your appearance look deliberate. Your boots will stop feeling out of place if it blends with any of your outfits.
3. Invest in fashionable shoelaces
Using bright and fashionable shoelaces can brighten the appeal of your ugly hiking boots. Thankfully, shoelaces are sold separately in different shapes and colors.
However, when replacing the lace of your hiking boots, make sure the replacement lace is identical in shape to the one that you want to take out.
For example, it is not proper to remove round laces from your boots and replace them with flat ones.
4. Wear bright-colored pants
Wearing colored hiking pants that drape over the top of your hiking boot can make the boots more fashionable. Bright colors tend to magnet attention so that people will barely notice your ugly boots.
Conclusion
The primary function of hiking boots is to provide support and comfort for hikers. Sadly, many of these features are not fashionable because of the type of material that must be used in their production.
Insulation and waterproofing also combine to make hiking boots bulky and ugly.
However, some hiking boot manufacturers have been able to find the balance between support and aesthetics.
However, when choosing a hiking boot, never prize aesthetics over protection for your feet and comfort. Wearing the right boots can prevent blisters and other foot problems.
Fashion is dynamic and continues to evolve. What you consider ugly today may become a trend tomorrow.
With the rising number of clothing brands accessorizing fashion boots, it is only a matter of time before our perception of hiking boots will change.